The Most Viable Non-Exposure Based Treatment Program for Anxiety
Feeling the fear and doing it anyway is part of the most viable non-exposure-based treatment program for anxiety- it is all part of what is known as The Linden Method.
Brian's Background(more)

About 12 years ago my son who was Autistic/Aspergers already started to come down with OCD and BiPolar Disorder which morphed into Schizoaffective Disorder as possible. He was admitted and successfully treated and with the right meds is back to his normal Aspergers happy self... and really what we see is completely so. But the OCD was the most pervasive part, having a rare form called Scrupulosity. Almost like Howie Mandell in the media talks about germs on his hands, Scrupulosity is 'germs on the soul' and you use confession as your hand washing. It is not culturally based, and non-religious people are just as 'infected' with Scrupulosity, a form of OCD. To continue, I was the highest grade in mental diagnosis in both my undergrad class at UVU and in my grad class at Saint Martins University in mental diagnosis. My point is that I'm no stranger to seeing anxiety in action, as well as studying some basic treatments. Now... having suffered from a form of morning anxiety in the past, due to some marital difficulties/scars and some of of my son's condition plaguing us some surrounding some of those stresses, I found that "talk therapy" (exposure) or systematic desensitization (trying to find a safe environment through telling my story many times) was not working, but making it worse. I found a system that worked for me. It is called The Linden Method.
The Linden Method (TLM)
Charles Linden traveled around as an anxiety sufferer interviewing people that had gotten better and over an anxiety condition and he found one common thread. Whenever anyone anywhere ever got over anxiety, they attributed the discontinuing of spending time on their worries, and instead focused on more interesting things in their life. He began to see a correlation, more interesting things started to take over their lives more, indeed the two seemed inseparable, such that they had to replace the bad by negating it completely in favor of the good, new and interesting, or already meaningful and pleasurable parts of their lives taking over. He could see it emerging as almost a principle: That anywhere anytime that anybody had ever gotten better it is BECAUSE they occupied their lives WITH more interesting activities and events that disallowed the worry to continue and as a result, the very structure of the worry brain was/is changed. This is how "The Linden Method" was born.
The Linden Methods' brilliance is in its simplicity. It is behavioral in nature and at its core, this is it:
Divert and Distract from all of the worst-case anxiety scenarios you previously stew about 24/7 (that is the KEY) by:
1) Doing interesting and enjoyable things you have done before that you'd like to do again and plan them into every half hour of your day.
2) Think of interesting and enjoyable things that you newly would like to do and plan them into every half hour of your day.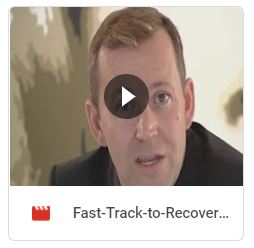 Belief in this is so important and you need to watch the intro FAST TRACK TO RECOVERY video of Charles speaking about how this works and WHY this works. And then he lays out nine pillars to support this new way and program. Now, I don't speak from theory or rhetoric when I say- IT WORKS! I speak from personal experience!!! IT WORKS!
Now... I think KNOW (I've had a touch of a couple of them and Charles Linden himself said he had them all, keyword HAD) there are different brands of anxiety, but his method teaches that it works across them all.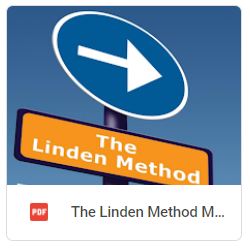 He has a small pdf, The Linden Method Manual, that highlights very succinctly and is as brief and organized, a structure as can ever be given... on some nuances or items pertaining to each type of anxiety disorder from phobias, PTSD, OCD, social anxiety, generalized anxiety, etc. It is vital to just spend about a half-hour reading and studying up on your brand of anxiety with his very key ancillary info. But it is an add-on, the main thrust I'll give you here will treat them all, as Charles Linen lays this out. It also contains his 9 Pillars to support treatment. Once you have success, which can come in as little as two days or under a week, go buy his program. OR if you must, access the older version I purchased over 10 years ago here (click on Fast Track to Recovery Video).
It is hard to put in words the joy and hope you can experience in as little as a few days utilizing this method. Once you are hooked, you won't go back.
All of us have been there. You are on vacation and somebody starts doing something where one person gets upset and another doesn't know how much to say to "help it". If they say and do nothing problems might result and if they say too much, problems will result there too. They happen to try to address it and bam, too much was said and now people are fighting. However, a certain amount of addressing is sympathized with, but not too much or you're... shall we say... "toast"? Haha... well, this is a lot like anxiety in a sense. What I'd like to say is this: people may "think" they are helping when they are not, they are part of the problem and THEY indeed HAVE the problem, just not "as they perceive it to be". Just like the person who thought they could be helping, they can be part of the problem.
Given other contexts saying a lot of stuff is ok and tolerable and academic maybe even. However, with anxiety, it is more like a volatile situation- say too much and you'll be damned and often you know you did wrong before you say it, you just didn't exercise that last bit of caution. Delicate process emotion is. This is a lot like anxiety. It is like baking bread, too much yeast or not enough, etc. It is delicate. Well, can I draw that analogy to say that, fear, the basic component of anxiety is not bad, but the nature of it can become bad really fast and have ear markings of such in its basic form. It can arguably "go south", even though it is just intrinsic to many processes. In like manner, WE ALL suffer an anxiety condition, just have times we are able to switch it off easier OR LIKE AN ANXIETY SUFFERER WE CAN FEEL THE FEAR AND DO IT ANYWAY (this will be important to understand the remedy inside The Linden Method). So, we are a LOT LIKE someone in recovery already, BUT with the problem nonetheless on some level, just not near as incessant and persistent. BUT it can be turned on TO BE JUST LIKE an anxiety sufferer, is the WHOLE POINT. It is BECAUSE we don't always manage emotion well in some situations or on some occasions. But then we find a way to turn that down and it subsides on its own. Anxiety suffers are the same, only they are not able to turn it off as easily or to some degree or another NOT AT ALL sometimes.
This whole explanation is to tell how it is that a seemingly admirable profession, counseling, can all the sudden be the problem as to why people with this condition are being held hostage LONGER and BECAUSE of "one's own therapy" that encourages one to "not get better" by talking/ruminating too much about it. If this can be, and often is the case, how does it happen?
Anxiety is a subtle thing as to "when it has you" and "when it does not" is WHY! One can also assess for themselves whether they tend to get over-emotional about everything else if repetitive trauma is a 'thing', and if they can believe about themselves that traumas seem to add up to making them over-emotional in life. If so, then pursuing TLM at such times can help change oneself to have less over-emotionality over things.
The reason why I'm going to polarize and group together the approaches to treat anxiety into Exposure & Systematic Desensitization (see below) as being most all other methods in contrast to The Linden Method is so that you can properly evaluate for yourself as an anxiety sufferer, when and how things are helpful as it pertains to making a case for using The Linden Method to treat your anxiety or over-emotionality or not. AND because I believe the other approaches can easily become, without knowing it, party to the problem, rather than the solution. It is JUST LIKE the analogy of the counseling doing more harm than good or of too much emotion in/on the family car/trip gone bad.
HOPE is something FAST fading among persistent anxiety sufferers who can't seem to "turn it off". Contrasting and eliminating the contradictions in favor of one method can ALSO help instill hope again, precisely because I know it works. May Brian's "why" from experience, help you go "all-in" and put all your stock in the behavioral program of Diversion & Distraction and the Linden Method, which is also very basic and tenable!
Part of this why, includes understanding how "exposure therapy" (OR Systematic Desensitization) is designed to eventually help one CONFRONT their fears- as "the idea threatening the viability of The Linde Method". So first let's explore its basis. Then we can sink into "The Linden Method" (TML).
Systematic Desensitization (Exposure Therapy)
The other method that has merit in the mainstream world of steeped schooling theory [what counselors are mainly taught] to treat anxiety is by way of Exposure Therapy, often in the form of Systematic Desensitization. There has been some success with this. A percentage I think I read somewhere was about 60% effective; whereas The Linden team advocates a 100% success with their system IF fully implemented.
A quick example is when somebody has phobias of snakes, they first create a safe feeling with somebody, that then first shows them for very brief exposure a picture of a snake in a safe environment. The helper then GRADUALLY exposes them to more and more occasions of snakes to where they become GRADUALLY comfortable first with pictures, then greater time duration of those things, and then a rubber snake and then all the way up to an eventual full blow exposure of handling a live snake and not having any problems with it. This systematic exposure theory can work very effectively with many phobias, that have a very specific identifiable source for the anxiety and maybe with any initial bad experience(s) being overcome or that can be worked with and "undone". However, most anxiety, as in PTSD, OCD, Social Anxiety, is more "generalized" as in the actual condition one is also named "Generalized" where there is NOT a ready identifiable precipitating cause... it is allusive. And most anxiety conditions ARE!
Some clinicians have identified something that puts its hand or at least foot on the problem. They say, while depression is living and stewing in the past, anxiety is living and stewing in the future, over the worst-case scenario. To be healthy, stay in the present they say. Just playing with both areas being "unhealthy land" one can make assumptions. For instance, one can try to visit the past to undo future worry, but because it is a problem with "the futurizing of things", no amount of searching around in the past will "fix the future".
Mixed Anxiety/Depression, Drugs and TLM
Let me say here that some depression will eat at one's ability to "live in the present" and erode...(

more

)

...the ability to kick butt on negative future casting or anxiety. So, to limit its mixed effects, I find only one reference to using a chemical in TLM and it's a herb- Chamomile Tea. Well, it has a bit of serotonin in it for the morning pick me up which can help in the start of DOING the diversions and distractions easier, instead of negative ruminating. However, aside from that one exception in using more of a herb, TLM apposes any crutch, like the psychological effect of "needing any drug for anxiety". It is because they act long-term more like a tranquilizer. That you may need a drug for depression, I personally think is NOT antithetical or contradictory to practicing TLM. So, don't go off depression meds when one of his 9 pillars says to go off meds under the supervision of a doctor... that is meds "for anxiety" not other conditions, I believe.
I think LITERALLY of depression being treatable by evaluating one's thoughts for thinking errors or distortions (
cognitive intervention-Aaron Beck
) is the best way to develop long-lasting change away from being as susceptible to depression in the future, from my experience. (This can include cognitive/talk/insight therapy, yes).
But that it is just the opposite with anxiety- that IT must be improved through strict adherence to: DO PLEASURABLE AND MEANINGFUL ACTIVITIES (
behavioral intervention-TLM
) OUT OF SHEER DETERMINATION TO FORGET YOU EVEN HAVE AN ANXIETY PROBLEM BY UTTERLY FAKING IT TILL YOU MAKE IT AND IGNORING THOSE SENSATIONS INTERMIDABLY IF YOU HAVE TO. Any remaining and most all cognitive distortions will go away as a natural by-product of TLM.
When I think of behaviorally incited error being the problem, I think of how "overthinking" produces a result in the brain/one's habits of skewed perceptions that are directly a result of "under behaving".
TLM brings it back into balance and corrects the thinking distortions and in many cases may be the ONLY thing that can as a matter of principle fact. It is that when anyone anywhere gets better, it was because they supplanted or
"redressed"
into positive activities and Here and Now activities/
experiences
that address this imbalance, and allow them to "move on" and "push past those fears" by REPLACING THEM with OTHER DOING THINGS. It may mean that those bodily fear sensations get ignored both when they are being felt "during transitions" of activity per se AND when they are not, because the activities planned allowed one to
forget them and not have them "for a time"
. It is a concrete problem, not an abstracted one. So, persisting in back-to-back activities to negate "overthinking" is the key.
Think of anxiety meds as tranquilizers, the anxiety comes right back after you take them off it. So get the skills to beat it without the meds and develop self-reliance!
Because you want to instill a "full-acting-the-part-of-being-healthy"- the more identity you can associate with it the BETTER. This may even include acting like an actor or a favorite person you know.
However, in cases of depression where meds can and do help elevate mood, enough to help cultivate positive interest in life, it can be helpful to not go off of those, if they are already in place. Also, Re-Thinking your thoughts to correct them is encouraged in the treatment of depression and is often used in tandem with medication to heighten the gaining of the cognitive skills of refuting irrational beliefs. I think most practitioners assume that anxiety meds might be indicated as a PRN for acute/unsafe conditions that can be greatly calmed with meds. But after the "one incident", it will give no long-lasting coping skills. So... it is NOT the same for anxiety- meds, they will only dumb the person down, LIKE a tranquilizer- think TRANQUILIZER.
Remember, if you're going to Do Stuff in the "here and now" so that you can REMAIN fully present, you need to "put it all on" by doing things you like to do and "act the part of a well person". Does that demonstrate faith? Most assuredly! One can try to handle both, they just need to try to think less when anxiety is present and "do more".
Anecdotally, because of all the implications regarding 'the more identity, you can associate with it' aside from needing some reality checks, it 'can be' (not the same as "is") very deleterious to have a loved one keep casting you in the sick role. It is the same idea involving how a counselor can start doing that. I think it can very well be sometimes their own anxiety-based errors and limitations in thinking possibilities otherwise and sometimes true biological arousal pattern that gets calmed through labeling someone else when they are trying to refuse that. This could be a process of "Disowning" in themselves. DON'T TAKE IT PERSONALLY, WE DO THE SAME THING SOMETIMES OR IT IS THE NATURALLY HUMAN THING TO DO SOMETIMES (PS: Are we doing it now?). We may be doing it to ourselves by paralyzing ourselves over it too, as that is GIVING YOUR POWER AWAY to someone else- to say "they are doing that". We can't allow ourselves to do that. Live with it, just like you do with the sensations- expect little as one of the best coping mechanisms/strategies!!! But love much as the best strategy, to counter any irritation you may feel- as did not Christ say, "love casts out all fear"? BUT... for reasons, I am counting... this may be one reason I am writing ALL THIS. Please have them come to read it and "force them" to do it in all the good connotations that ("force them") come with that and throw out all the bad ones PLEASE.
Depression dwells too much on the past and is about thinking error process breakdowns, whereas Anxiety is on the opposite pole of worrying about imminent fears of/in the future with behaviorally incited errors in thinking, that come from physiological fear responses. You correct those through a program of positiveness in doing things you like and that are meaningful and wholesome. The first one is less impulsive/fear-based and therefore the solution of misperception can lay in the field of assessing/changing thought (cognitive therapy) and not endeavor (behavioral therapy). The second one is more impulsive toward fight or flight responses that hijack any thought resolutions. If it was discovered that thinking about your already ruminating thoughts to "find the answer" was found to work, you wouldn't HAVE the condition period! But ruminating just makes it worse!!!
Some calming activities to address the physiological response is "part of the Linden Method" if you read the pdf The Linden Manual, but it is to point out that physiological responses are best calmed BY diverting and distracting.
Diversion and Distraction - Doing Interesting Things In-The-Place-Of Rumination
Diversion and Distraction OR BETTER said- DOING INTERESTING THINGS CONSTANTLY INSTEAD: If it was found that diverting and distracting to other subjects all day and doing them (behavioral therapy) works to take the worry out of your life, wouldn't you do it?!?? Would you care the reason why? But I can tell you why? Your mind is broken. Your neural pathways involve thoughts and perceptions that by their very nature will lead to more impulsive fear-based thinking. It is a downward cycle. I talk a lot about the broken mind idea on my other ramblings on Quora. I really wanted to edit them as I kind of digressed some on there- thus this article is born here instead. I've attempted to do this here with the idea of HOW fear works to incite more of the same, and how diversion/distraction or meaningful interests are the way to calm the mind- it creates the calm and provides the solution EVEN if you are FEELING sensations of panic/fear at times over on top of that. Just do it long enough and feel something interesting happen.
Do It Long Enough- a few days for most: If you do it long enough, the panicked feeling will change- some by a flip of a switch, some not as drastic. I was a little of the latter. But I think full compliance WITH no ruminations will be like a switch happened. I had a lot of those "little" switches take place, enough to envision how a more radical and full one takes place IF you have FULL compliance. It is NOT easy, BUT ironically immediate small successes CAN provide enough teasers to have you "get it". Just try this thing, and you will FINALLY have some hope! I know... nobody understands. You will come with your first success to eventually realize HOW SUBTLE anxiety is and how humiliating it is... to realize... "My mind is Broken". I was there! I know! I feel! I empathize!
Success Story- Switches/Reversals that Instill Hope: I had a son on his mission. I knew he would not listen. He was headed in a week to go see the doctor to get on anxiety meds. I taught him about diverting and distracting and then promised him in the name of God and used my authority to bless him, and did this through an email, no less... that if he complied he would see a measure of success and feel it. He did what I asked... and exclaimed that it was the FIRST time he had ever felt anxiety-free his WHOLE mission. He had been on one for OVER A YEAR! That to me is so sad, that it was the FIRST time. He did report that he canceled his appointment. Now, it was not perfect, because on a mission you don't get to do all the pleasurable activities you could at home. But he did continue out his mission without meds.
So, does this work? YES!!! BUT it is if YOU WORK the program. That is the ONLY question. See all the testimonials.
TLM has us assess our habits because these are behaviorally rooted. And behaviorally positive intended activities repeated over and over crowds-out reactive based emotional thinking based anxieties. Which habit are we creating? Which wolf do you want to feed? We are benefited from "the hands-on" approach of slowing things down, where the misperception fix can lay in the field of endeavor or Doing or Staying in the Healthy Here and Now and have it play "catch up" to an otherwise racing mind that is constantly thinking of a worst-case scenario otherwise. Slowing things down does not mean "staying in that moment where the trauma response is alive and well, but by distracting into the real world where joy, happiness, and healthy pleasure are and in doing things of interest- way better activities (as a habit) to engage yourself upon". By distracting and diverting in that way, the brain's reactive physiology and thinking pathways associated with it, are and can be bypassed or changed/adapted to the new preoccupations of endeavor.
The Linden Method helps innoculate against future worry, by changing the worry anxiously hardwired brain to a non-anxiously engaged hardwired brain- behaviorally biologically changing the brain through implementing Diversion and Distraction activities of interest and engagement. It is the very antithesis of replacing the bad with the good and having it be the cure! Dale Carnegie from "How to Stop Worrying and Start Living" incites that the best program they adopted for PTSD war returning victims was the slogan they developed called "Keep em busy, keep em busy!" Because WHEN they did for long enough (a few days and weeks) their condition IMPROVED!
Beginning Anxiety vs Well Biologically Rooted Anxiety
The problem with the Exposure through Systematic Desensitization method is, that when anxiety has come to dominate a person's life, addressing it directly can be more like just stirring the poo and things do NOT get better, they can and often do get worse!
The 9 Pillars of the Linden Method- Basic outline and some notes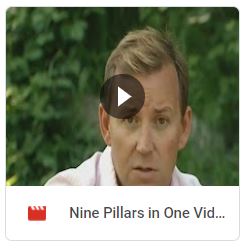 1) Stop Going to Doctors or Other People. (

more

)

Play the part of an actor, the part of the non-anxious you- pretend you are someone else every morning when you wake up.
2) Stop your Medications [carefully and only under the supervision of your doctor]. (

more

)

Basically, try to get rid of any labels or any other thing that reminds you that you are ill. So you need to eliminate all reminders that you are ill or have been, etc.
3) Stop Researching your Condition. (

more

)

Just once is once too often. Adopt the behavior of those that don't have an anxiety disorder- recovered sufferers go out and go on with their lives. When "sick", it is a disorder of itself, you are practicing being anxious- the internet is the worst for this. Non-anxious people are out there doing the opposite. If you want to learn to be anxious, where do you go? You go to the non-anxious normal world and adopt their behaviors. So, similarly, eliminate any "appearance" of anxiety as much as possible.
4) Only Follow This Method. (

more

)

Don't confuse your brain; you can confuse the signals; can't use them with other therapies. The Linden Method contains absolutely everything you will need to make a full recovery, so don't confuse the signals. Charles guarantees, "If you do it correctly, I promise you that you will become completely symptom-free".
5) Stop Talking About Your Condition. (

more

)

The cure is done through repetition, and NOT in talking about it, and your anxiety. Or stop reminding others about your anxious, bad day, or good day. Stop any code messages to speak about it to those around you. Give the support line a call at The Linden method if you need some help. If you talk about how you feel, your symptoms, behaviors, etc; you almost program yourself to become anxious. STOP NOW!
6) Stop Leaning on Other People. (

more

)

You send an unconscious message to your brain that you are weak. WHEN you rely on other people, you may feel weak, but you are NOT weak, you're actually very strong! We often get so used to having other people helping us that we do not recognize that I'm getting other people doing for me things that I'm capable of doing for myself, which is giving away "the carrot", my control, and my confidence. Taking responsibility is the fast track to be anxiety-free.
7) Don't hold onto memories of your condition. (

more

)

Play the part of you as the non-anxious person or way and it will become you. Role-playing that you're are someone else… and it will become you! Put DO replace good memories in areas/places where you might have not had a good experience before. By avoiding those situations you're reminding yourself subconsciously that you can't do those things. Start making new memories and start to create a positive one, that we can almost blank out the negative ones.
8) Divert Your Mind. (

more

)

Force your subconscious mind to experience an environment of recovery; an environment where your amygdala says oh, wait a minute I'm not anxious anymore because there is nothing in my environment to be anxious about! Make it your new habit. A very healthy habit. Diversion, distraction. Because it is a human preset to get on with your life. The things you do as a default, you have to get back to, like eating, drinking, sleeping, etc. Create a structure every day to drive the anxiety out. It means you can drive out anxious behaviors every day. REPLACING with non-anxious habits. When we put only a little bit of effort into it anything in life, success won't occur. Put the energy into it that you're going to expect it to occur. You're not going to create one big diversion that is going to blow your anxiety out of the water, this is not going to occur. You have to use a collection of diversions that will allow you to become effective. Don't choose things you think will work instead of doing what you enjoy. Needs to be personal to you, what you enjoy. Not asking you to be diverted every minute of every day. With media/TV, only as you are interested in what you're viewing, so keep it interest-based only and focused and balanced.
9) Stop Accommodating Your Anxiety. (

more

)

Every second that you give in to your anxiety, the symptoms, sensations, and thoughts, you're empowering it. Every time you give in you send a very very strong message to your subconscious mind, saying actually ya anxiety has got the power to change my life. It can dictate to me. And as soon as you reach that conclusion, you give it all the power it needs to completely envelop your life, to dominate you, in every way. Agoraphobia is a perfect example of this, you limit your geographic location and movements because of your anxiety and your world becomes smaller and smaller until eventually, you don't go anywhere at all. So, stop accommodating the anxiety because it is completely powerless. Yes, it produces some symptoms and thoughts and sensations that are unpleasant and sometimes quite severe, but ultimately they are there to protect you, not to harm you in any way. Conclusion, breath, realization- SO STOP ACCOMMODATING THEM, stop accommodating those fears. Charles says, "I promise you if you do so, if you stop fearing it, and start enjoying your life and getting out in the world, instead of allowing it to dominate where you go and what you do, you will overcome it all the quicker, and permanently. That is an absolute definite."
Now, stop messing around and listen to the Shaman himself, it is the only way to get FULL BELIEF enough TO DO IT: Charles Linden and plug into the program, and under 1-2 hours you'll have his cure down pat here: https://drive.google.com/drive/folders/1pi3Iaa1ABGfGxgUnLKTDMLFjoc0_bBPs?usp=sharing
The Basic Full Version Linden Method - 1 Video, 1 PDF, 9 Pillars