St George Real Estate 2022 Market Snapshot
Posted by Brian Habel on Wednesday, August 17, 2022 at 5:52 PM
By Brian Habel / August 17, 2022
Comment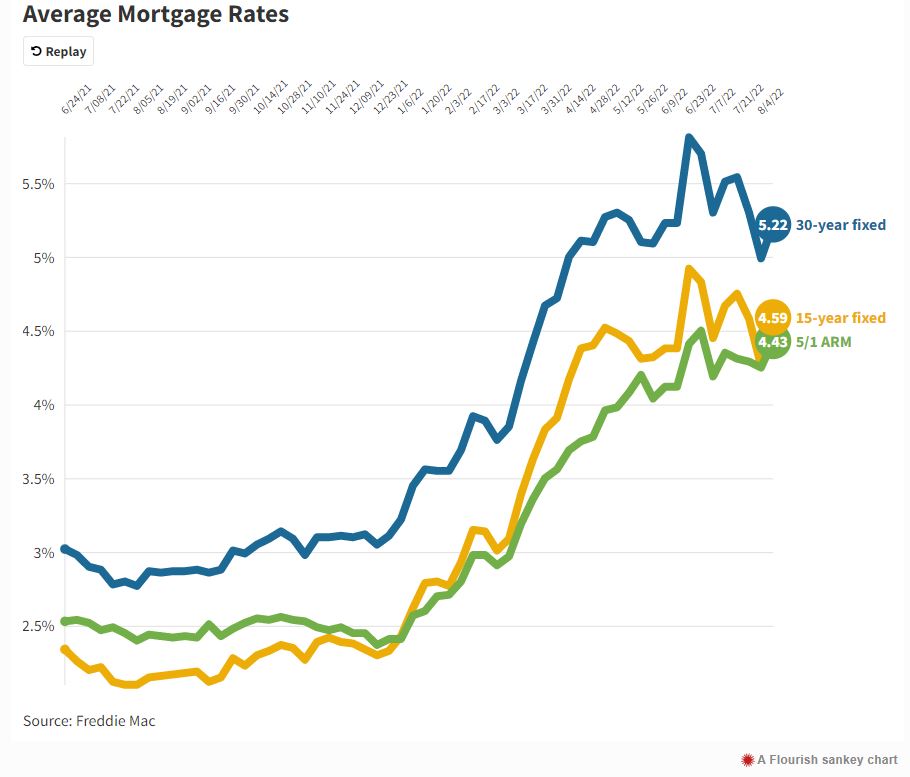 Since the increase of mortgage interest rates, much speculation has taken place about the 2022 St George real estate market. Here is a 3-year snapshot including July's numbers in comparison to the last couple of other years months of July 2001 and 2000.
Starting with the current number of active listings in July 2022 we had 1418 active listings and half that many, 733 in July 2021 and 1138 for 2020. Getting back to a more healthy supply of homes is good for buyers.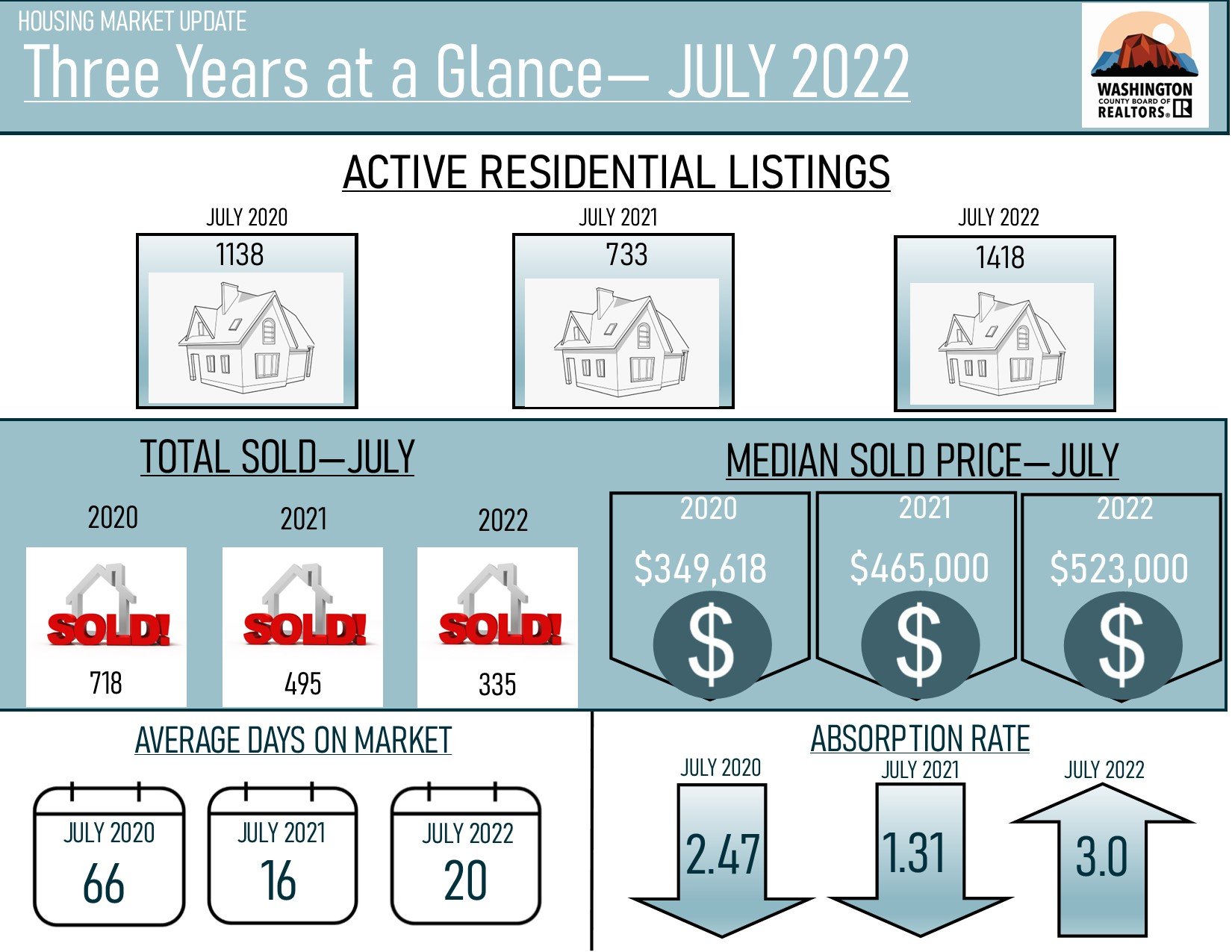 However, ultimately we will want to look at the rate new listings are coming onto the market vs them being sold for all 3 of these years- called the Absorption Rate. When we do that, the rate in July 2020 was 2.47 and in 2021 it was 1.31 and in July 2022 it was 3.0 months. In other words, it is taking at the current rate things are selling at 3.0 months to deplete existing stocks, if no new homes came onto the market. And in July 2021, less than half that time, 1.31; and for July 2020 it took 2.47 months. So, what this is telling us is that more homes are coming onto the market than are selling, increasing the amount of time for those homes to be depleted or sold through and off the market. Or that the number of active listings on the market is increasing. Sellers are eager to still sell and put their homes onto the market. This may be curtailed at some point or represent true demand for listing and selling.
The average number of days on the market for homes was still pretty fast in July 2022 being 20 days and 16 days in July 2021 and then 66 days in July 2020. It is conceivable that since the inventory levels and absorption rates seem to be going up, that stat could creep even further up, as to time on the market to sold status.
The median sold price in July 2020 was 349K and in 2021 was 465K and slowing some in July of 2022 to 523K, still an incredible increase. This number could hold more steady as inventories increase and if the number of days on the market increases, so will there be a few more price reductions.