Post-2021 - Downward trend in Price Appreciation may be on the Horizon for Homes for Sale in St George Utah
Posted by Brian Habel on Monday, September 27, 2021 at 3:54 PM
By Brian Habel / September 27, 2021
Comment
Can prices continue to be this crazy for our homes for sale in St George Utah?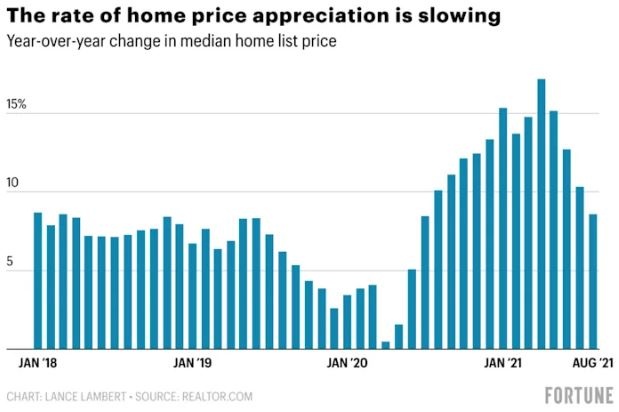 Or is the current softening in the market indicating that "what goes up must come down"? These are important questions going forward. While we'd like to think locally that St George home prices have shot up beyond belief, still they have not done it without the demand for homes being commensurate.
Supply and demand have always been at the bottom of what goes on with market appreciation. Since we've been feeling a decline already in that appreciation, then it must mean that the initial craze we've been experiencing was artificial pent-up-ness leftover from COVID, we think.
Well, as it turns out COVID factors do and have and will CONTINUE to loom large. How is that? Well, home builders have played it safe with huge shutdowns in housing supplies all through Covid. As a result, according to a recent analysis by Freddie Mac, the U.S. has a shortage of around 4 million homes that we are under-built. This could keep current inventories in a hotter position and in line for sustaining a higher price appreciation rate, as more buyers demand housing.
However, a couple more factors may trump this as possible, that risk the market staying as high in its appreciation rate and more towards a declining appreciation rate, as has already been underway going into the 3rd quarter of 2021. This could sustain and maintain steam based on a couple of other factors.
One, inflation is looking like a significant wild card says Feder Reserve Chair Jerome Powell. And that if central bankers raise interest rates, it could be sooner than expected thus putting downward pressure on home prices.
Two, it has been speculated as to how significant, but significant mortgage forbearance mortgage protections will begin to wind down. It is projected that as many as 25% of these forbearance mortgage holders, based on Zillow's numbers, will list their homes and that the numbers could be as high as 50%. If it hedges toward that 50% there will be a significant deterioration in current prices.
To conclude a multitude of factors involved in the national scene may lead to a likely decrease of home price appreciation in homes for sale in St George Utah, as has been being experienced already. How low and how aggressive will the home appreciation go down or drop? Only time will tell.
For our recent update in August 2021 on our local appreciation rate, check out our Facebook post embed below of the national report on Utah appreciation rate being 19%.