St George Communities, MLS Areas, Neighborhoods & Subdivisions
All the homes for sale in St George will all be represented in the below MLS areas, city and neighborhood/sudivision links. There are 5 geographical regional areas in Washington County, Utah, that are used during a Multiple Listing Service (MLS) search. The MLS has more listings...

MLS Areas Map of St George and Washington County Utah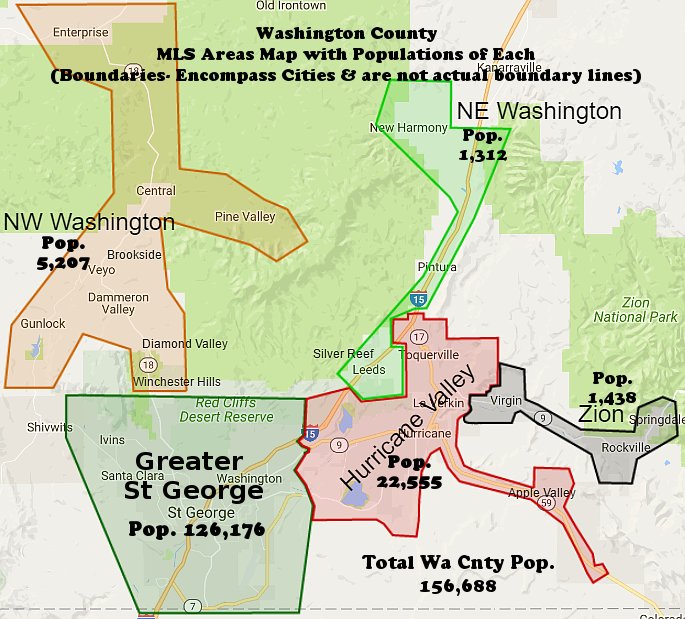 MLS Areas (Washington County)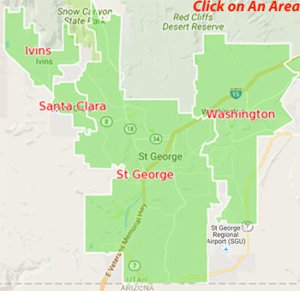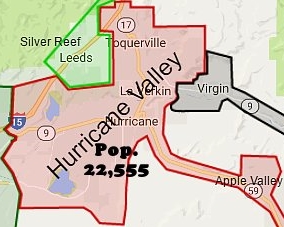 Hurricane Valley (Cities)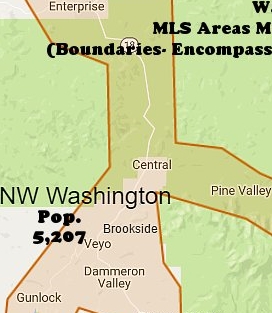 NW Washington County (Cities)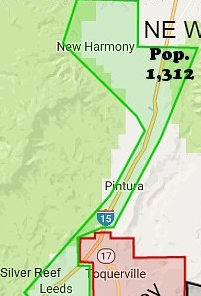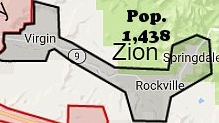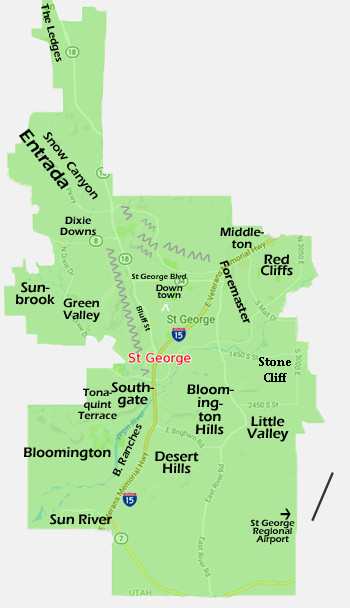 Homes for Sale in St George Utah - Neighborhoods
---
Above Boundaries for the Washington County MLS Areas
The boundaries shown in the above map, in different colors, are randomly drawn out around a certain group of cities representative of MLS groupings and are not actual boundary lines inside the MLS itself. Each MLS region or group of cities has a totaled population for each area and are representative of real MLS areas that might as well have a boundary.