Homes for Sale in Dammeron Valley
Home for sale in Dammeron Valley are located approximately 10 to 15 miles NW of St George. Think of the TV show Bonanza, but without the heavy forest. Read More
Dammeron Valley Homes for Sale
November 28, 2023
---
Dammeron Valley Homes for Sale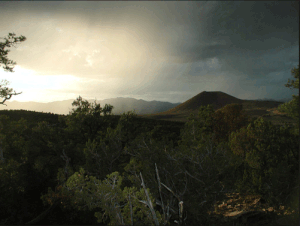 Dammeron Valley is about the third community you come to out of town up along the NW Washington county travel path. NW Washington county incorporates the bench of the mountain that ascends out around the mountain, then the lower bench contains first Winchester Hills, just 5 miles up and out of St George, then comes Diamond Valley, one bench up.

Then as you go along that second bench you instantly start coming and going through a less ascending area that seems conducive to long horse rides and beautiful desert meets hill and mountain desert terrain. I think of Bonanza on TV, but without a lot of the trees. You still see the taller scrub oak and some foliage, but still mainly desert-y.

You get the feeling people that are into desert ranches and don't mind a bit of the touch of the mountains being in their front or back yard like this area.

Thus, settlers realize that a little wind might be kicked up by being by the mountain. Yet, I've shown modern homes too. You just get LOTS more acreage and yard spaces that are more natural landscape happy.
Dammeron Valley Real Estate area