Homes for Sale in Desert Hills Schools Boundary Area
Welcome to finding homes for sale in Desert Hills High school as well as Desert Hills Junior High encompassing the same boundaries for Sunrise Ridge Intermediate. These are highlighted in yellow below. For related searches & more info Click Here or see down past the listings below.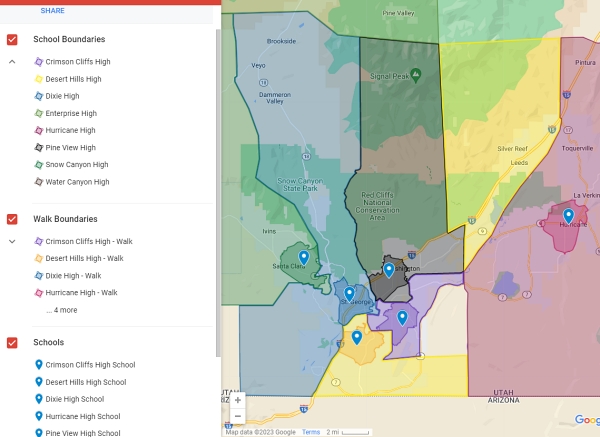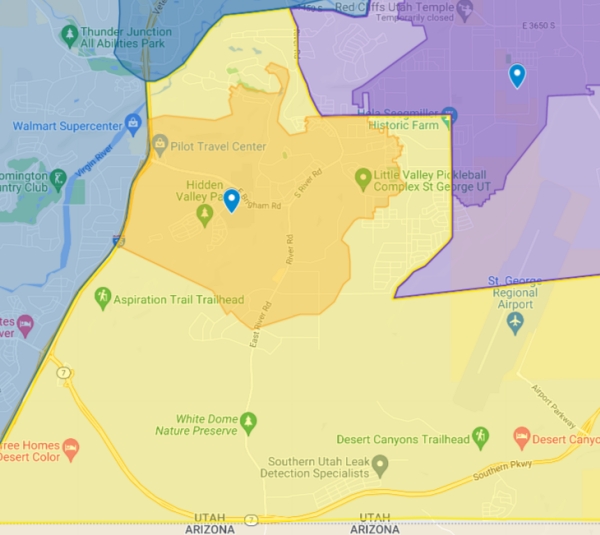 Homes for Sale in Desert Hills High, Junior High & Intermediate School Boundary Areas
November 28, 2023
Desert Hills Homes for Sale within School Boundaries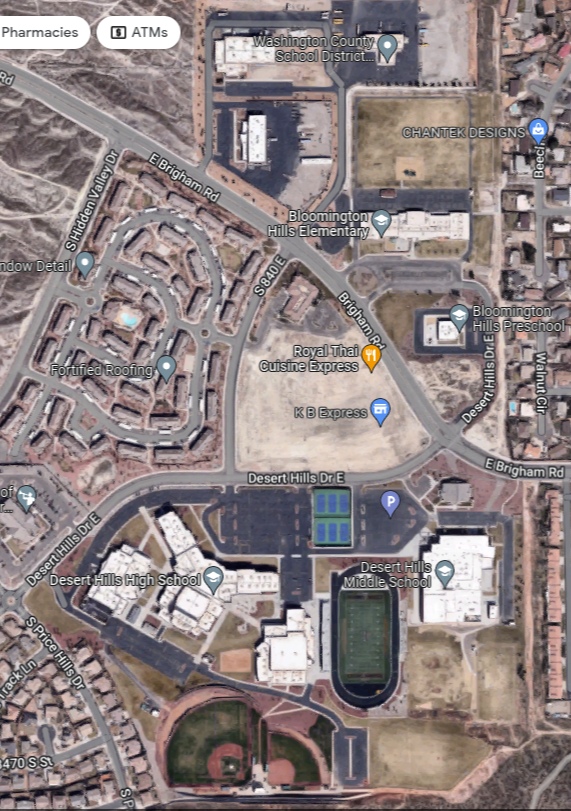 Desert Hills homes for sale within the school boundaries included the high school and a neighboring junior high, also seen in the picture on the left; but also Sunrise Ridge Intermediate is not shown in the picture.
A lot of the associated adjustment of high school boundaries has to do with the new Crimson Cliff school system which was fueled by the newer construction in the Washington Fields or Little Valley areas nearby. Although not as new, Desert Hills is still a very illustrious, established, and nice suburb area- some of it containing the St George Golf Club course. Bloomington Hills Elementary is featured just on the north side of this picture and then the Desert Hills middle school just to the east of the track and field, mesh well together and bring some green fields as a welcome contrast to the desert's local hills and flat areas.
Desert Hills area schools have a great reputation for being friendly and in having higher test scores. Band, debate, and sports are emphasized and kids seem to develop an overall well-rounded education with an emphasis on various activities to be involved with.
Related Searches
Little Valley has busted at the seams into the Washington Fields. The increased growth has spurred the development of a new high school that had its start in the fall of 2019 with its middle school already taking on kids in 2018.
Smaller Search Area Communities Inside Desert Hills H.S. Boundaries