Homes for Sale in Entrada

Homes for sale in Entrada has the most prestigious, scenic, uplifting, ritzy, and slightly expensive scenary we have to offer. More Info...

Homes for Sale in St George Utah - Neighborhoods
Entrada, Cliffs of Snow Canyon, The Reserve
November 28, 2023
$1,275,000
Med. List Price
---
Entrada Homes for Sale
It is not for the poor, but rich in taste and scenery that enjoy our Entrada Homes for Sale. I have taken many buyers into Entrada, only to be left uplifted and soaring in spirit. It does really take your breath away. I might add that I spent a night at the Entrada Inn (night & weekly rental) with my wife once and was thoroughly rejuvenated and it is one of those very memorable get-away's.
Search Entrada Real Estate listings:
Single Family Real Estate Demographics (Master List)
SF vs CT
93% Single Family, 7% Condo/Townhouse
Price
Overall: 400K-600K
Year Built
Mostly 1995-2017 Year Built Homes
Bedrooms
Predominant 3-4 Bedroom Homes
Avg Sq Ft
Predominant 1600 to 3200 Square Feet
Levels
87% 1 Level Only, 13% 2-3 Levels
Sold Rate
145 Solds over two years time or an average of 6 homes per month
-Known For-
Close to Stores & Town, Mature Landscaping, Schools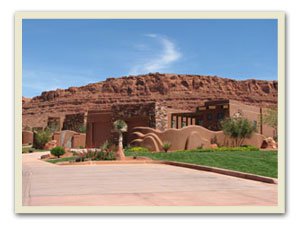 Get ready to bask yourself into the golf course green belts local indigenous lava rock and teaming local red mountain cliffs of Snow canyon, Ivins Big Red Mountain and Cougar cliffs.

The main athletic center offers a nice selection of modern work out equipment. It also possesses great locker room facilities that make you feel like you are at home. It has an indoor lap pool and hot tub. The same for the outside, but be prepared to be blown away by the elegant pool.
Entrada also has a Club House that has a shop, lounges, meeting rooms and a restaurant that I hear is really good eating. You do have a food allotment, I think it is approximately $800 or so per year that needs to get spent there. I believe it is paid quarterly. But I hear that it is something people have actually appreciated as part of the fine experience of living there and that the food is awesome.

Other areas like Piautte Springs and the like may host another pool for more local family or group get together swim or party fests that you can host when having company. These are some of the elements that do come with a relative hit on association dues for the accommodation.
Across the way, you have places like Kachina Springs that will also come with the main Club house and athletic center amenities. All of these places are gated.

Just across Snow Canyon Parkway and down the way a bit you will find Entrada like homes in The Cliffs at Entrada. The Cliffs at Entrada have formed a separate association and pool/clubhouse amenities and many like the slightly more flexible architectural accommodations to include less water ways, making on the whole, for less expensive association fees.
Entrada Market Statistics
Please feel free to have us do a custom report for you. This market report consists of Sold and Active listing activity for the last 3-4 years [broken out in monthly bars] in one easy to read bar graph. It will tell the current [up against past] Inventory Level and Absorption Rate (how many months it will take for the current Actives to sell if no new ones come onto the market).

Neigbhorhoods Near Entrada