Historical Sites In Washington County
The following are a few of the more commonly known of Washington County historical sites in the area or historical buildings.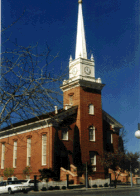 The St. George Tabernacle construction started in 1863 and was completed in 1875. It has continued to be used for LDS meetings, concert s, choir recitals and more.

The Church of Jesus Christ of Latter Day Saints' St. George Temple started construction in 1871 and was dedicated on April 6, 1875. For Temple information, go to LDS St. George Temple site. This is the oldest Temple owned by the LDS Church.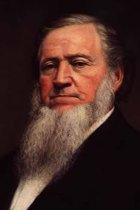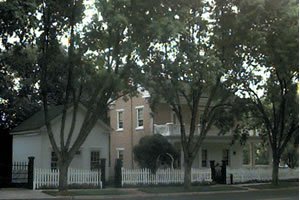 This is Brigham Young's winter home. Brigham Young would bring his family to St. George for the mild winters.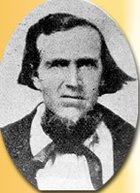 The Jacob Hamblin home in Santa Clara (just northwest of St. George) was built in 1862. Jacob Hamblin was the leader of the Santa Clara Indian mission. Jacob Hamblin did a lot to establish peace with the Native Americans in the area. He was sent by Brigham Young, as a missionary, to convert the Native Americans. There are many Native Americans that are LDS today. The LDS Church's Book of Mormon is a spiritual history of these people.

This is the Orson Pratt House built in 1862. Orson Pratt along with Erastus Snow were asked by Brigham Young to lead 309 families from Salt Lake City to St. George Area to establish the Cotton Mission in 1861. This is where St. George received its name - Utah's Dixie. About three years later, Orson Pratt went on a mission to England and Richard Bentley moved into the house. The home is now used as an inn - The Green Gate Village... book your reservations!

The Thomas Judd's Store was originally owned by Richard Bentley as the Bentley Mercantile. It was purchased by Thomas Judd and opened in 1911 as a clothing and shoes store. Now it is a sweets shop. For decades, children from the school across the street have made that a stop on the way home.