Homes for Sale in Hurricane
Hurricane Utah is the second largest community in Washington County, but still has a small home-town type feel. It offers stunning scenery. Hurricane has a few of its own shopping conveniences independent of St. George. Read More
Hurricane
December 5, 2023
Hurricane Homes for Sale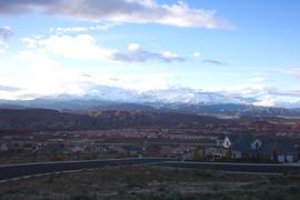 At least for groceries and going to the movies it is a place that is self-sufficient. It has a couple of the largest reservoirs in the county - Quail Creek Reservoir and Sand Hollow. These reservoirs are used for fishing, boating, camping, water skiing and swimming. It is located only 25 minutes west of Zion Canyon National Park. Also, the county fair grounds are located in Hurricane, which frequently puts on activities such as: horse auctions, rodeos, horse racing, car racing, demolition derbies and more. Can't forget the largest event - the county fair held annually in August.

Sand Hollow Reservoir was filled from Quail Creek Reservoir in April, 2002, and the park opened in 2003. There is now a pipeline between the two lakes to run water either way. A corridor beltway is about to be built close to Sand Hollow Reservoir to the main express way to Hurricane. It will connect up an alternate route to southern St. George by way of the new international airport.
Before you settle your mind on Hurricane Utah real estate you may want to contact Brian to ask him about the area, real estate prices, what others say about the area and what real estate appreciation is anticipated. Here below we have many helpful links to get you going.
History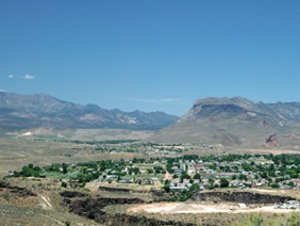 The area was originally known as Timpoweap or "Rock Canyon" by the Paiutes. Hurricane lies just south of the community of La Verkin in an area where the Ash Creek and La Verkin creek join together with the Virgin River. There are hot sulpher springs that boil up from the river over the fault line.
Pioneer residents from Toquerville and Virgin town used the benches in the area as range for their herds. Water was desperately needed for the flatlands. The remains of an irrigation canal built by the Hurricane Canal Company, organized in Toquerville in 1893, can be still seen today. This achievement along with the construction of a fifteen foot high dam provided the necessary irrigation water for about two thousand acres of land. Water flowed to the area on August 6, 1904 eleven years after the project had begun.
The first residents were Mr. and Mrs. Thomas M. Hinton in 1906 along with eleven other families in that same year. Stockholders from the irrigtion company would "commute" to the area from Virgin and Toquerville and return home on the weekends. The town became known for orchards, vineyards, alfalfa, grain, sugar beet fields and for the southern Utah sheep industry.
By 1917 the town grew to 100 families with a population of over 800.
A fifty year franchise was granted to the Southern Utah Power Company which replaced kerosene lamps and hand dipped water. By September of 1917, most of the homes were wired for power.
Geography
Climate - The tranquil valley and rolling hills provide for gentle breezes and mild temperatures.
Hurricane Real Estate area
Hurricane Market Statistics
Please feel free to have us do a custom report for you. This market report consists of Sold and Active listing activity for the last 3-4 years [broken out in monthly bars] in one easy to read bar graph. It will tell the current [up against past] Inventory Level and Absorption Rate (how many months it will take for the current Actives to sell if no new ones come onto the market).
Hurricane Neighborhood Real Estate Statistics (Zip Code Area 84737):
Further Links