Homes for Sale in La Verkin
La Verkin borders the north banks of the Virgin River, Zion National Park, and Grand Canyon Highway. Rich farmlands and a mineral hot springs make up the La Verkin bench . La Verkin also takes advantage of the beautiful views of Pine Valley Mountain and the gorge run carved by the Virgin River. Read More
La Verkin Homes for Sale
November 28, 2023
La Verkin Homes for Sale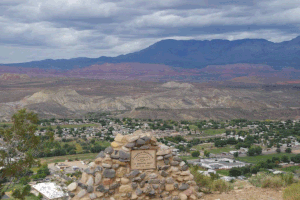 La Verkin homes for sale can often be appealing to all the businesses and employees of nearby Zion National Park. La Verkin also butts up to Toquerville Utah to its north and Hurricane Utah to its south. La Verkin is the last modest sized town you leave before traveling to Zion National Park and is somewhat a gateway city in that regards.
La Verkin, Utah borders the north banks of the Virgin River. The Zion National Park-Grand Canyon Highway (State Highway 9), is the main thoroughfare. Rich farmlands and a mineral hot springs make up the LaVerkin bench. Beautiful views of Pine Valley Mountain and the gorge run through La Verkin carved by the Virgin River.
History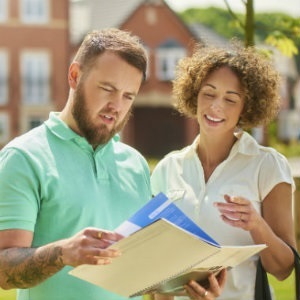 The name La Verkin has a couple of popular origins. Some say that the name is a corruption of "La Virgen" referring to the Virgin River in Spanish. There are also early Washington County Court records referring to the creek as "Leiversking" and later shortened to La Verkin. Another history stems from a letter to the Desert news in 1852 referring to the La Verkin Creek as "Leiver Skin" perhaps originating as "Beaver Skin" and being misread.
In 1861, Erastus Snow and his party explored the Virgin River Valley from Zion Canyon to Santa Clara looking for land suitable for the Cotton Mission farmers. Thirty years later, the La Verkin Fruit and Nursery Company was incorporated to establish nursery orchards and vineyards, to manufactor wine and liquor, and to promote fruit raising, stock raising, and general farming.

A canal and tunnel were dug and in April 1891, water was turned into the ditch. A town site was finally surveyed in 1898. The town flourished with fruit production, turkey growing, and dairying.
For many years La Verkin was part of the Toquerville precinct. Then in November of 1927, the Washington County Commission granted the right for the town to become it's own corporate body.

Geography
Climate - The lowest recorded temperature in La Verkin was -2 degrees (F) in 1963.
Demographic
Education
La Verkin Real Estate area
Hurricane High (345 W Tiger Blvd., Hurricane, UT 84737 Phone: 435-635-3280 Fax: 435-635-3719)
Hurricane Middle (395 N 200 W, Hurricane, UT 84737 Phone: 435-635-4634 Fax: 435-635-4663)
La Verkin (51 W Center, LaVerkin, UT 84745 Phone: 435-635-4619 Fax: 435-635-7953)