Luxury Homes in St George Utah
Luxury Homes in St George Utah are our specialty! Sell my luxury home in St George Utah? As your luxury home specialist in the St George Utah area, Brian has helped many sellers get top dollar with his one-of-a-kind expert marketing plan. Being #1 on the internet, we can help you expose your luxury home to more buyers. These include exclusive home developments that are gated and not gated. Call Brian now: 435-632-0250 Cell Read More
Luxury Homes for Sale
November 28, 2023
$1,350,000
Med. List Price
Luxury Home Specialist in St George Utah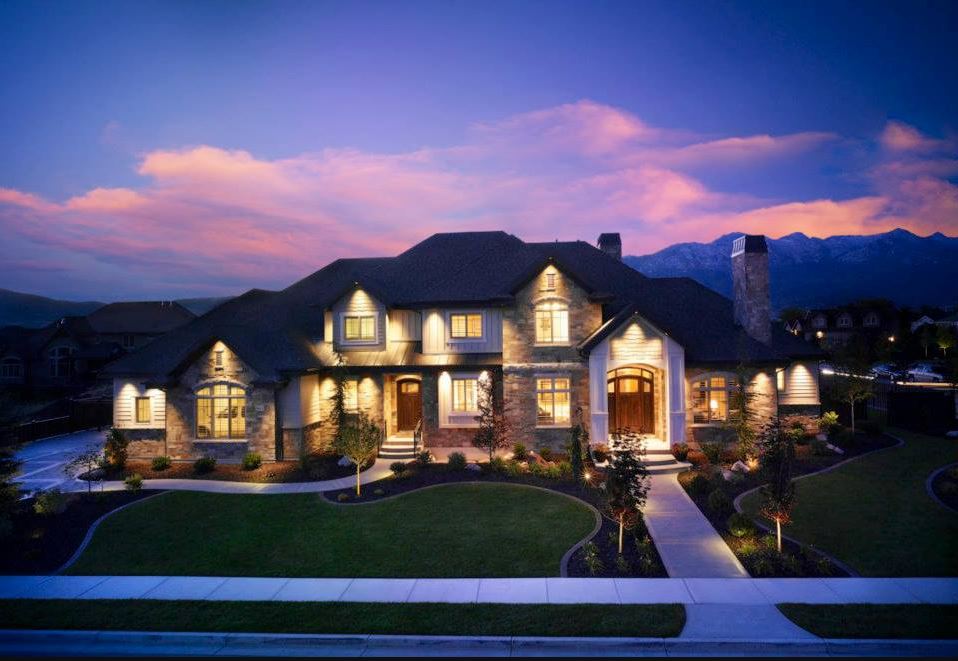 Call Brian to find out how he is able to leverage your home to more sellers. Your home receives special attention, so call/text Brian now at 435-632-0250 Cell.
A portion of the luxury homes in this area are of a stucco flat roof design, a true southwestern flat, or some sloped with Mediterranean-styled eaves.
If you are here to search the luxury listings, above are all the luxury homes listed in this area. The just barely listed luxury listings are posted first in descending order from newest on the market to oldest. Listed are luxury homes from 1 million on up, 2020+ year built, and all in the Washington County area. You can alter anything about the search using the blue button at the top right entitled "Refine Results".
One-of-a-Kind Luxury Home Specialist St George Area Marketing Plan
Brian leverages your listing by making sure it is seen on the most sites on the internet and in getting the most amount of exposure possible, to include as a Featured Home shown on the home page of this website, the city's top Realtor/Broker site for 15 years running!
Professional Photography and Aerial Drone Photography
Brian uses the most professional photographer and drone specialist in the business to market your home in the most favorable light across all the internet websites as well as featured on the area's number one website here, on the home page of this website!
St George Luxury Homes Developments or Subdivisions
A list of these developments to include in St George, Washington, Santa Clara, and Ivins are (we have used about 900K on up to define luxury homes while drawing on some down around 700K in certain areas of more exclusive development areas):
St George Luxury Real Estate - On the West side of I-15:
Southgate (few and far between) and into Southgate Hills (up higher, more concentrated)
Bloomington Ranches (some greater concentration)
Concentrated:
Sunset Cove (in Bloomington)
Whisper Ridge (West Indian Hills area)
Woods at Valley View (Off South Valley View Dr near the Santa Clara River)
Oak Creek and Pointe West Estates (barely West, off S Dixie Dr and near the Santa Clara River)
Shadow Mountain (one street on a higher portion of Shadow Point Dr)
Highlands at Green Valley (one street along the pinnacle of the hill- 450 S Circle)
French Quarter at Sunbrook
Vineyards (South of Sunset Blvd, off Malaga Ave and Claude Dr)
River Front Estates(South of Sunset Blvd and Vineyard Rd)
Cotton Wood Creek(South of Sunset Blvd and Vineyard Rd
More Exclusive Areas in Snow Canyon:
Anasazi HIlls at Entrada
Entrada- many sub-developments within (Main Exclusive Development- Gated)
The Cliffs of Snow Canyon (Gated. Like Entrada, thought to have half the association dues of Entrada)
Reserve of Entrada (High-End Exclusive)
Ledges of St George (Up on top, near Winchester Hills)
Springs at Snow Canyon (on the way out to the actual Snow Canyon state park)
Vermillion Cliffs (on the way out to the actual Snow Canyon state park, the last smaller [gated] community on the left)
Chancel Cliffs
Citadel and Citadel Estates (On Tuacahn Dr, last place on your right before heading across open BLM land to Tuacahn Amphitheater
Palisades (on the way out to Red Mt Estates up against The Big Red Mountain)
Tenaya Sands (in Ivins)
Kayenta (Larger development on its own out past Ivins, known for building far apart from each other and 2 to 3 feet down into the earth)
In the Green Springs area:
Lion's Head Hilltop Estates at Green Springs
Westgate Hills
Shadow Bluff
Northbridge and Northbridge Estates
Last Sun at Green Springs
St George Luxury Real Estate - On the East side of I-15:
Stone Cliffs (A major-sized exclusive gated community on the hillside off 1450 S. positioned with views of Pine Valley mountain and St George City and some of Zion National Park and east mesas)
Skyline Meadows in Washington Fields
Bryce Dixon in Washington Fields
Silver Hawk Estates in Washington Fields
Old Farm Estates in Washington Fields
River Hollow, Dias, and Springs Estates (area down below Stone Cliffs across 1450 S)
Foremaster Ridge (along the main ridge skyline area in St George across on the East side of the freeway up above the Strip Mall area)
Eagles Landing and St. James Place
Diluted Luxury Homes in larger area developments, on both sides of I-15:
Coral Canyon (greater concentration)
Green Springs (greater concentration)
Southgate
Bloomington Ranches (greater concentration)
Bloomington
Sunbrook (greater concentration)
Washington Fields
The Knolls at Little Valley
When it comes to selling luxury real estate, both buyer and seller are needing a lot of extra attention. Brian is ready to help, please Contact Us