Brian's Business Philosophy
Man, Land, Country
Back in the beginning of being a new agent, nothing had a more profound affect on me in my philosophy of doing business as this little gem, second title down on the following page, the title being Man, Land, and Community. I came across this gem when trying to justify my Realtor commission which seemed inordinate to the amount of work I had done, granted I had been "handed" a buyer deal to write up after seeing a couple houses. I view it as my answer to prayer in how to feel good about what I would set out to do- basically in providing a website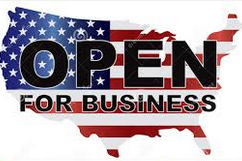 of telling all who would come to St George, how to best see it's resources, then purchase a home. Only now, I knew I could live at least with myself in going for that which I perceived to be giving some genuine work into it for what I would receive back.
Initially it took me in a direction that broke some from the norm on how to succeed, even to the tune of having being wrong about some things, whilst being right about others- to include playing to my own strengths. In the beginning, I would work more with buyers, while I was hearing that working with sellers had greater monetary rewards, basically because one could also harness a buyer off the sign calls.
I time I have come to see that in order to utilize my services best to stay more solvent through lean times, I had to turn to helping more sellers. But I had this "Field of Dreams Moment". I realized that what I had built, the number one website now for years, in our area among agents, for specific related real estate searches, was also set as the best forum for sellers to show case their property for achieving MAXIMUM EXPOSURE.
I learned from the top producers in town, some of the finest people I was able to work with, where we carried 55% of the market share warapped up into one company, that listings provided the back bone from which transactions could take place- from the Seller having something to offer. First and foremost, without which, there would be no buyers. It is noteworthy to consider that you have to start with something to give, before one can exchange anything. Money is merely a representation of that. Secondly, this 'finest people' applies to all the buyers I have been so privelaged to work with.
Helping people, even when it does not benefit just ourselves, is something I've gleaned, not just through my own efforts. I take this with me where ever I am, as the highest level of service that can be rendered. I am grateful to be part of this grand scheme among Realtors to obtain some worthwhile dominion, each in our own way, for the level of service, each of us seeks to provide with regard to property, the exchange process being a vital part to the freedom and liberty we hold dear in this God blessed- Man, Land, Community and Country. May He bless and favor us in this choice land he has created for all of us, even this area of Washington County!