New Homes in St George Utah
This information is unique to New Homes in St George Utah. Since there is a LOT of work and sweat and sub-contractors and immediate human endeavor experienced on a new home, there are a lot of competing variables motivating the home builders to try to streamline a price that will entice you for what you are getting. Read More
New Homes in St George Utah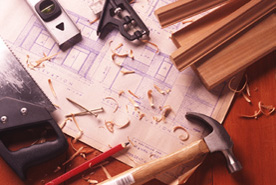 How you go about assessing this opportunity can be very capitalizing for you. As such, there exists a greater opportunity to maximize or build equity as perhaps the best investment you could ever make. It has not been unheard of that our clients new own home investment jumping in equity, in the tens of thousands of dollars in one to two years, and it was way more than what I knew of on the resales. However, I do not think this is tangibly the norm, that it is offset with greater risks of also potential failure without checking it against the rest of the market. Getting some kick in from a knowledgeable Realtor at that time can also help confirm some conclusions when comparing the new against the current resale market.
Beyond all that even still, I put forth that in the coming days, the demand investors have for "product" up against the increasing cost of new construction, makes a new home purchase in this area very attractive for anyone IF the current market prices are not too inflated and the home is being built in either a good area or what will become a good area. I believe this demand investors/buyers have for new or updated home product will sky rocket.
To understand how this is so, and how I can best explain that I as a Realtor can help you maximize your overall options to buy in a great location and opportunity, I will need to explain the dynamics at play in our specific real estate market here in the St George Utah area.
How Investors, Retirees & Second Home Owners Evaluate the Market
Understanding how Investors, Retirees & Second Home Owners evaluate the market can help you & I see a way to purchase the right real estate that will make the most out of opportunity, resources and in building equity or wealth for yourself into the future. Will it grow on you OR will it eek along at what could have been greater potential gain, either by enjoyment or in equity?
First let me spell out how there are MANY retirees and mid-life generation people that have accumulated enough money that they seek a place to put it and whether it be for vacation or second home use OR for early retirement investment as a potential place to move to for retirement.
All are Investors
Both these parties could be dubbed investors as well. They are investing in their own personal enjoyment or as an a liquidated investment that call allow them later life retirement or enjoyment. They ALL seem to have this liquid equity provisional mindset. There is an INCREASING number of them. How do I know? I've had the number one organically placed real estate website for 8 years and I talk to people on my website from all over and know whence I speak.
It is true that investors may not be as inclined to line up for this option because of how often the builders and developers are also investors eager to keep profit margins tight enough to repel investors, yet loose enough to attract buyers who also shop the resale market. Thus investors are found not just in new construction, but in the resale market. So, it is not to say they are not buying into the new construction. On one hand, it can be better for them as their overhead maintenance costs are much less over time as well.
But, can we really have our cake and eat it too?
While the initial sticker price keeps the investor from pulling the trigger on the new home, I'll try to show, how in the end, it is new, newer or like new homes that will be and have less maintenance costs impacting them long term as their asset appreciates even greater. This also explains the strong insurgence of the early retirement minded buyer who would like to BOTH buy it early and rent it out, have it grow on them, and then take possession of it for retirement WHILE not having huge maintenance issues; they don't want to do that anymore. But, can we really have our cake and eat it too?
Better still many want earlier occupancy for it as a second home while reaping some renting benefits. Easier said than done! Many are painfully aware, as when they go to rent it, they acknowledge it is hard to setup a time where both occupancy are maintained for a rental income AND a time for their enjoyment is also facilitated. The fundamental problem is when you get somebody renting beyond a month, they will get settled and want longer tenancy. Also, most city zoning limits night or weekly resort style renting so that those setups are harder and more expensive to come by.
A Property Manager- A Solution to Occupancy Issues?
The invention of a property manager first came about as somebody that tends the occupancy of full time renting. It was not intended to be so meticulous as to give you the advantage of part time occupancy, while they become a micro manager across all their accounts for part time renting, a multitude of people vs. a permanent one time solution. Alternatively resort or night and weekly places are setup more for that more meticulous management or the option to plug-in to that.
Demand for Night and Weekly Vacation Rentals
This is why the demand for Night and Weekly rentals is so vivacious and the cost per sq ft to buy these places is often 25-50 dollars more per square foot to purchase the place. Well, at least it appears this is why the demand is so high? Or is that the real reason? Is it because these resorts have built in on location property management that are able to fill it with enough renters OR is it too expensive (sometimes 30%) so as to not offset its benefits that another factor looms larger? What if it is people insisting on being able to come occupy their own investment to get away to? Or is it because in monthly rentals, the reality of renters, once into the place, wanting to stay their full time, is this also at play, up against city ordinances prohibiting their own VRBO "night-and-weekly" style and problem of getting enough renters to offset the hassle? So, just because there is a LOT of people looking to make use of early retirement real estate investment options, does not mean they are able to fulfill on these desires.
However, in theory, this group could enlarge to making a go of a new home investment, not renting it out OR only to the real scrutinized tenant. The benefits of low maintenance deferred costs up against resale-ability make it an attractive option in my book, IF it is bought in the right location at the right price to off-set little rental income.
Occupancy Difficulties can be Offset by Lower Maintenance Costs When Buying New or In Good Condition to Begin With, as We Are Predicting the Supply & Demand of Investors Will Increase
Conversely, maintenance issues on top of occupancy issues, for older properties, further complicates things. But in St George, I'd bet that maintenance is secondary to the problem of occupancy. This is up against the demand for early retirees trying to maximize second home benefits, while offsetting the cost of it with wanting to rent it. I said wanting to rent it, not necessarily getting to or actually doing it.
Then you add in how renters can destroy the up-to-new condition of the home, such that buying new, for landlords, has this huge cost and risk of this happening. Maintenance issues might fall more into having to renovate at the end of it all anyway.
All these variables add up to the possible hidden benefits for viewing yourself as that investor, to strive for maximizing this beehive of this initial up front human capital of industry, when that home is first brought up out of the ground, to perhaps achieve a huge initial or at least steady appreciation rate for equity building in its future. The prime reasons to buy new or newer could have to do with being able to sell a home that is almost turn-key with no maintenance costs to an increasing influx of investor like buyers who will continue to suffer the occupancy vs investment dilemma's. Plus many of them being older, will prefer to not to have to deal with the hassles of any maintenance. This pool of buyers will ensure the price on your newer or not as old home goes up. IF it is bought for a low enough price and in the right location you cant lose. Easy enough you say, but...
You Need a Realtor as Other Factors will Sell You Short of Taking Advantage of the Right Location, Opportunity and Time to Buy (H2)
New homes in St George Utah are growing and expanding among local hills. The new homes of St. George are springing up everywhere. As a result, finding a new home in St. George can be chaotic with builders working overtime and leaving little time to do the paper work - let alone, post a job sign and handle transactions. Not having support through a good realtor is proving costly for both the buyer and builder...
Keeping on the horizon of new construction and builders who run a tight enough ship to allow for customer service (after it's under contract and before the buyer takes possession) is our specialty. Please feel free to access our resource information below, provided to our most prized possession - our Buyers.

THE LOCAL MARKET
The local market is simmering- St George is still an untapped vein or mecca for the same kind of desert populations that have been exploding south of us in Arizona. Only we have many magazines coming out to reveal us as the safest place, as the best place to retire, etc. It is only a matter of time. Some projections say that the St. George area will double within 5 to 10 years. That is staggering growth. When you drive into a new subdivision there is literally a beehive of action, even still. Every contractor is overloaded with work. Just about every company has had to hire new employees to keep up.