Night and Weekly or Vacation Rentals for Sale in St George Utah

Here are all the Night and Weekly or Vacation Rentals for Sale in St George Utah and the surrounding areas.
****************** Brian Specializes in Vacation or Night/Weekly Rentals for Sale / 435-632-0250 Cell******************
Are you going to occupy it for part of the time or are you more interested in the most income possible for investment purposes? Based on your answer Brian can advise WHICH areas are best for Location, Location, Location.
Vacation Rentals (Night and Weekly)
September 22, 2023
Night & Weekly Rentals for Sale in St George
These listings above contain ALL of the Vacation Rental homes for sale in St George Utah, and the surrounding areas in a regular list or map view. These are specifically Zoned "Vacation Rental", but are also often called Night/Weekly Rental Properties for sale.
These listings are the MLS itself. It is the originating source from which all others pull their data. It is self-updating all the time and contains ALL the Night and Weekly rentals for sale in St George Utah and the surrounding areas.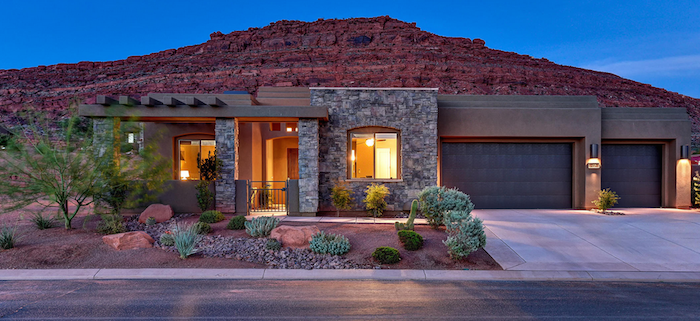 Special Zoning Requirement & Night/Weekly Specialist
The zoning requirements for these already make the supply of homes limited. Of particular interest is that Brian has noticed the city cracking down more on those trying to do night and weekly renting without the proper zoning. So beware.
A surge in buyer demand can make prices spike at various times in this market. Therefore, and since a buyers agent is free (see how commissions work), it can be very helpful to have Brian, a specialist in the night and weekly market niche, help you decide if the timing AND if a certain specific investment is right for you. Use the phone at the top right of the website to call Brian when you are ready- you'll be glad you did.
How can I occupy it for part of the year? Between a Rock and a Hard Spot
Yes, you are like everybody else if you want to be able to occupy it part of the year, yet rent it out to offset the costs of the investment. Yes, not being zoned Vacation or Night/Weekly rent-able makes it difficult because the city is cracking down on those properties that are obviously advertising night and weekly rent-ability on VRBO or Airbnb when clearly the address is searchable as an offense against the city zoning regulations stipulating that it must have/contain Night/Weekly zoning. Yes, it is very easy to tell, because the areas that are zoned for it are commonly known and easily deciphered at a quick glance. Yes, you can try to rent most places in town on a monthly/yearly basis, but it CAN negate being able to occupy it part of the year if the tenant becomes or prefers to be a more permanent resident.
Could there be the right kind of renter that only wants it short-term monthly?
As your Realtor, Brian does NOT specialize in the actual renting of properties or rentals. However, he has an eye for what he thinks MAY be a plausible solution. Caution: Check into this with a property manager that might be more familiar with how these things work. But, Brian has found that there are quite a few buyers that would like to rent a home on a monthly basis, more short-term, for a few months until the home they are having built is completed OR until they can get more familiar with the areas before buying in them. In other words, there are many that would like to first rent as a way to get to know the community before buying in any certain area. To protect from assuming this too much, let's play devil's advocate and say, WHAT seems maybe more realistic is that people don't like to move twice, and once they get settled they may end up wanting to stay for longer than they thought originally; even if you worked it out ahead of time to have them out by Christmas let's say. But still... it seems like an untapped market and a win-win for many that truly would only need it for a few months ONLY.
So, Brian wonders why you couldn't offset the investment with monthly renting and still get to occupy it with an apparent demand he knows somewhat about. Please consult with a few property managers to see if there is such a buyer pool that exists however, to help you offset your purchase while still getting some time in it every year. Because Brian would not want you to get into buying something that you planned to offset with rent-ability plus occupy yourself if there are more likely scenarios that prevent you from being able to occupy it as you had planned. OK, will you use Brian (see phone icon)?
He'd like to help and win your business!
"Recreation" Zoned Homes for Sale in St George Utah
Recreational-zoned homes for sale are different than vacation homes for sale. However, it is possible that a select few Realtors or sellers might have by mistake listed it as Recreational zoned property, in cases where it could have actual Vacation (Night/Weekly) Rental zoning. As such we have given you handy access to ALL Recreational Zoned homes for Sale in St George Utah and surrounding areas here (very soon a link will be available).