HOW TO GET THE PRICE YOU WANT (AND NEED) FOR YOUR HOME
Let us be frank, the agent needs to work this thing, not just put a sign in the yard and list it on the MLS. How can you expect to land the top dollar paying buyer if you don't attract them in the best possible ways or do only the bare minimum?
Marketing is Everything!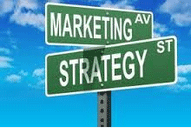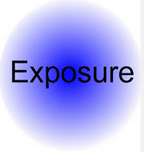 It is true that the right kind of marketing plan makes the biggest impact statement about the outcomes you seek. Part of it IS how the agent goes about the listing. Does it have good pictures? This is proven to net sellers more money out, yet it blows my mind how many luxury homes I can view with few realizing how poorly it is being marketed. Good descriptions on the MLS data sheet and good call capture at the sign ARE vital to the marketing. Then there is extra exposure. OK, it is automatically taken up by hundreds of listing syndicates who can't wait to get that new listing food straight from your local MLS. On top of this, Brian on this site, has more traffic than any other agent by over double, in the local community. Being placed #1 on Google, ahead of Zillow, is going to give you tons more exposure than you otherwise would not get.
Pricing it Right- The Second Half Where the Ball Game is Won!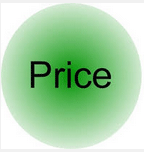 When you decide to sell your home, setting your asking price is one of the most important decisions you will ever make. Depending on how a buyer finds your home, price is often the first thing he or she sees. All the brilliant marketing in the world will not overcome price! If it is not priced right, it will be passed by. It don't matter the marketing when it comes to comparing them in person to the other ones. Many homes are discarded by prospective buyers as not being in the appropriate price range often before these homes are given a chance to be shown, but also after they are shown side-by-side to the competition. What good does it do to hire the agent with the best marketing if you don't price it marginally just right to enable you to entice the buyer??! In fact, the pain is felt deeper, BECAUSE we did not USE our chance when we had it with the RIGHT buyer, to get that BEST price out.
Your asking price is often your home's "first impression", and if you want to realize the most money you can from your home's sale, it is imperative that you make a good first impression. Speaking of good first impressions, most sellers do not just understand that the most traffic they will have on their home takes place in the first couple weeks. Just saying! Speaking of first impressions- they are everything. Yes, your agent needs to be attentive, but in my experience from courting buyers, they, like most fish, come out of nowhere- the time for preparation is past! Yes, they often can circle around and come back based on it still titillating their senses. And they are painfully aware that it is or will probably be titillating somebody else's senses too if they don't act! Pricing... is EVERYTHING... too!
Because this is not as easy as it sounds, your pricing strategy should not be taken lightly. Pricing too high can be as costly to a home seller as pricing too low. Taking a look at what homes in your neighborhood have sold for is only a small part of the process, and this on it's own is not nearly enough to help you make the best decision.
We hope to help you understand some important factors about pricing strategy to help you not only sell your home, but sell it for the price you want.
PRICING STRATEGY STARTS WITH GOOD INFORMATION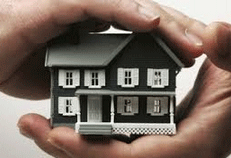 Before you can begin to know what your home is worth, you should do some research, bearing in mind the following:
An analysis of what homes have recently sold for in your neighborhood is NOT enough to help you properly price your home. A quick scan up and down the street at the prices of homes that have recently sold will give you a starting point. However, this is not nearly enough for you to base your entire pricing strategy on. It is important for you to understand how buyers look for a home.
Think about how you conducted your house hunting search to find the home you are now thinking of selling. You most likely did not confine your search to a single neighborhood, but perhaps different neighborhoods or towns in order to find a home that best matched your needs and desires.
The prospective buyers who will be viewing your home, will conduct their searches in a similar manner. That means they will be comparing your home to, for example, brand new development homes, century homes, 10-20 year old homes, etc. They will also consider locations such as homes in established neighborhoods, the middle of town, the suburbs or country properties. Each home will have a different look and feel and it's quite possible that a prospective buyer might consider all of these variables in the search for a home.
You can see that, when you're selling your home, you're not just competing with the home around the corner, but also with all homes in other areas which have the same basic characteristics: i.e. number of rooms, overall living space, etc.
HOW YOUR ASKING PRICE AFFECTS YOUR SELLING PRICE
There are 4 common strategies that most sellers use to price their homes. It is unwise to assume that a higher asking price will net you a higher selling price. In fact, often this equation works in reverse if you're not paying attention to what the market is telling you. Bear this research in mind when you set your asking price.
1. Clearly Overpriced
Every seller wants to realize the most amount of money they can for their home, and real estate agents know this. If more than one agent is competing for your listing, an easy way to win the battle is to over-inflate the value of your home. This is done far too often, with many homes that are priced 10-20% over their true market value.
This is not in your best interest, because in most cases the market won't be fooled. As a result, your home could languish on the market for months, leaving you with a couple of important drawbacks:
Your home is likely to be labeled as a "troubled" house by other agents, leading to a lower than fair market price when an offer is finally made.
You have been greatly inconvenienced with having to constantly have your home in "showing" condition . . . for nothing. These homes often expire off the market, forcing you to go through the listing process all over again.
2. Somewhat Overpriced
About 3/4 of the homes on the market are 5-10% overpriced. These homes will also sit on the market longer than you want. There is usually one of two factors at play here: either you believe in your heart that your home is really worth this much despite what the market has indicated (after all, there's a lot of emotion caught up in this issue), OR you've left some room for negotiating. Either way, this strategy will cost you both in terms of time on the market and ultimate price received.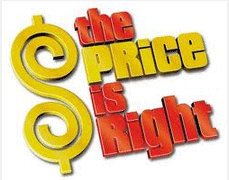 3. Priced Just Right- Marginally for Getting Top Dollar
Some sellers understand that real estate is part of the capitalistic system of supply and demand and will carefully and realistically price their homes based on a thorough analysis of other homes on the market. These competitively priced homes usually sell within a reasonable time-frame and very close to the asking price.
4. Priced Low
Some sellers are motivated by a quick sale. These homes attract multiple offers and sell fast - usually in a few days - at, or above, the asking price. Be cautious that the agent suggesting this method is doing so with your best interest in mind.
In conclusion, marketing is everything, but so is pricing. Remember the importance of understanding buyer behavior when pricing your home. Your asking price should be competitive with EVERY type of home that shares the same basic characteristics as yours. The way to secure the very best buyer at the very best top dollar is to have BOTH a great Realtor with an awesome marketing strategy AND with the expertise to price it right! We know we have that winning combination. We bring to the table- pick up the phone and call now. Or go here to get Brian busy in your favor assessing the value of your property.