St George Distressed Properties 101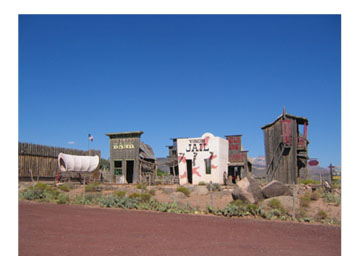 If you are new to this business of the St George distressed properties 101, I will recap what has been going on. This information can be particularly helpful if you are a seller looking toward foreclosure or perhaps doing a Short Sale. Some of this will be need to know stuff while some will be filler for you.
IMPORTANT NOTICE:
SG1 Real Estate @ HomeSmart Advantage St George is not associated with the government, and our service is not approved by the government or your lender. Even if you use our service your lender may not agree to change your loan. If you stop paying your mortgage, you could lose your home and damage your credit rating.
If you find yourself in a distressed situation, and would like to pursue your options regarding the worth of your home, feel free to call Brian direct at the number above on our website.
A foreclosure process can often be running in the background of many homes that are currently being sold as short sales. That does not necessarily mean that all Short Sales have quit making payments. Also, when one quits making payments that does not mean a foreclosure process has been started.
Dynamics involving short sales have changed along the way based on how backed up banks are to be able to deal with distressed properties. As such, information, to include some of the information on this site could actually be dated and inaccurate as processes have changed and evolved. Please take the advice in a grand total of educating yourself, to include calling someone to get updated information.
Utah Foreclosure Process and Procedure
The process for foreclosure in Utah may be different than in other states, but applies to St George Foreclosures. A specific set of requirements and procedures are relevant to a St George Foreclosure prospect in the St George area facing this drastic possibility. We have provided, we hope to be a reputable source for how this process takes place, this link here at Utah Foreclosure Process and Procedure, should you be headed that direction. Also check out the process involved in Sell My Home as a St George Short Sale we have here on our site if you think you'd like to pursue advantages up against foreclosure, of pursuing a short sale instead.
Proceeds of a Foreclosed Property
If you have a home that "slips" into foreclosure (usually on purpose) or if the auction does take place, then the proceeds of that sale get paid out to the lien holder(s). If you have several people that have had some ownership in the home or several lien holders, they each have a stake and position of who gets paid first, second, third etc. The positioning of the lien holders refers to the risk taken as a lien holder by investing in that property either as a bank or contractor per say. Generally speaking, when the home is sold, the proceeds get paid out, first to the first lien holder, second to the second lien holder and on down the line. If monies from proceeds run out, then wherever payment is, in the process, gets shorted the lien holders that are in later positions- they don't get paid anything and are stripped off of the title. If it was a second mortgage on the home, it was the risk they took as part of a higher interest they charged on the loan, for example, as part of recouping losses in times of such trouble on a home.
How Short Sale or Foreclosure Impacts Credit Scores
I do not know how they impact your credit scores. I think all kinds of sources will tell you a myriad of things on how it will impact your credit scores. I searched the internet to try and find some more recognized sources for discussing what is possible. Typically, reports range from as little as 50 points on a credit report, all the way up to equal a foreclosure. Again, it can be highly individualized and we do not know and it appears that there are many different answers to this question. The basic information below can be taken as a possible guideline- my take in trying to get some little more authoritative sources chiming in about it.
Short Sales and Foreclosure Effects on Credit About.com
How Foreclosure Impacts Your Credit Score CNN Money Magazine
Prevalence of St George Distressed Properties
In the past during the bubble bursting, St George or Washington county distressed properties, or foreclosures and short sales, represented a huge segment of sold properties in the St George area. Back in the day, these distressed properties had been more than half of all sold properties. It was estimated that one out of four homes with loans, may actually may have actually been worth less than what the owner currently owes on the property. But this is not the case now whatsoever. A handful of distressed properties, sometimes in the single digits may represent the number that are distressed sales taking place.
St George Short Sales as Distressed Sales
With regards to short sales, do not assume that just because we discuss "what" a short sale is, that it accomplishes what you might intend. First, banks sometimes do not give approval of the short sale and it goes to foreclosure anyway. Second, even though you might get approval, that bank or banks might not provide the St George Short Sale Deficiency Waiver releasing you of the debt, like they might have done in the past. This does not necessarily mean they will come after you for the debt, but that they legally have the right to come after the debt, and just may do it, as much as up to 6 years after the Short Sale takes place. When more were doing it people could escape the implications of this more; now it is thought to be more difficult. A distressed homeowner is encouraged to seek counseling directly with their banks as well as others regarding the possibilities or probabilities.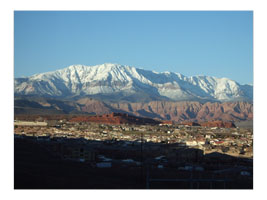 St George Notice of Defaults- Indicator
A reasonable indicator for the number of homes becoming distressed properties both as short sales and foreclosed type homes has always been what we call, the Notice of Defaults. All these are, is a report generated by the local title companies regarding who is in default month-over-month on making their house payments. The county records will know how many people are in default and Realtors typically have access through title companies' numbers on the subject. So, if your being hit up for wanting to sell your home, now you know why that is.
A Notice of Default is typically the start of what can be the "writing on the wall" regarding that home owners state of affairs, being such that they are either in financial straits or have already known about or projected that their house value is below what they owe on the home. It is also possible that home owner could have already listed it for sale as a basis to get out of paying house payments they can no longer afford.
St George Foreclosure Process
A proper way to respect the term referenced as a foreclosure property is in two ways. First it is in reference generally speaking to any home that is already foreclosed upon, technically now called Bank Owned or Real Estate Owned- a foreclosure in-deed. The second and less utilized although more technically accurate present tense usage of the term "foreclosure", is any home that is headed toward being foreclosed upon to actually include by inference any home that might be trying to be "Short Sale-d", prior to the foreclosure taking place. I think most people do not utilize this second usage of the term, but mean the first definition when talking about 'foreclosures'. Often when talking about a home in this second respect, the term "pre-foreclosure" can be or is used.
Short Sale Process with Foreclosure Process Operating in the Background
But it is important to understand that a foreclosure process is taking place in the background of a Short Sale property. In fact, the banks start working with a local legal entity regarding local foreclosure process laws; one example possibly being to advertise the auction date in the newspaper three consecutive weeks in a row prior to its taking place. Why they often do not notify the Realtor involved in the short sale process on that home is beyond comprehension, but it happens all the time.
So, it is very typical for a bank to be working with a Realtor that is hired by the Seller, in a particular town AND with a legal firm to handle the foreclosure process, both processes taking place at the same time on the same home. With the legal entity, most often it will be with regards to preparing for an auction of the home to be sold or to be postponing just such imminent foreclosure auction deadlines or scheduled foreclosure auction, so that they can continue to pursue offers on the Short Sale process, to try their hand at selling it that way first. To listen in on this information being said another time, perhaps slightly diffrently, listen to my audio message up by the top picture.
Other Help for Home Owners in Distressed Situations
You may have come to this page for help to possibly sell your home as a potential short sale. If so, we want to help direct you to the proper page below where we devote some conversation just to you regarding:
Beginning the Short Sale Process
Dynamics Influencing a St George Short Sale to Take Place
Options to Avoid Foreclosure
The HAFA Program (may or may not be out of date)
All of these items are discussed with you at Sell My Home as a St George Short Sale
If you are interested in searching St George foreclosures or the buyers process involved with a St George Short Sale, we can also help you in that department.
This is the end of our class on St George Distressed Properties 101. We hope you have endured being educated. As always you can me, Brian, a professional Realtor for your St George Utah real estate needs.