St George Moving Resources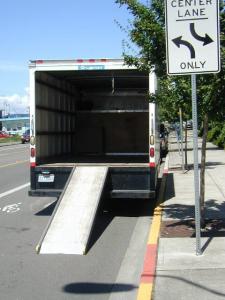 We offer some resources to our clients and potential clients that are relocating within or from St. George. Moving can be quite an ordeal, so we would like to help you with resources in your move to your new home.

We have information on many of the things you need to do before the actual move date comes. We have local "connecting" information for Washington County cities & towns such as: St. George, Hurricane, La Verkin, Enterprise, Ivins, Santa Clara, and other communities. Below are some of the links that can help with the moving process.
If you are moving from or within St. George, here are some local moving options:
BEKINS
Dixie Moving & Storage
1531 North Red Ledge Rd.
Washington, Utah 84780
(435) 628-2281
Move yourself:
UHAUL (6 locations in and around St. George)
St. George Muffler
28 North 700 East
St George, UT 84770
435-652-9158
Dixieland Tire & Auto
2291 Santa Clara Dr
Santa Clara , UT 84765
(435)674-3607
Boulevard Center Storage
162 N 400 E
Saint George , UT 84770
(435)673-9499
TJ'S Rental
1463 South 270 East
(I-15 & Bluff)
St. George , UT 84770
(435)673-3731

TRI CITY AUTO & RV
2375 East Middleton Dr
St. George , UT 84770
(435)674-4714
3H Landscape Products
765 West State St
W of Airport Rd
Hurricane, UT 84737
(435)635-0816
BUDGET TRUCKS
Franks Truck Rental
989 East Tabernacle
St George, UT 84770
(435) 673-2360
(800) 467-9337