St George Short Sale Deficiency Waiver & Rights

The question arises in a Short Sale if the bank who suffers the loss, can come back after the seller, after the sale, for the difference. The answer is YES! By Utah state law they can come back after the seller up to 6 years afterwards. However, it is possible to get from the bank that is taking the loss, at the time of the short sale taking place, a St George Short Sale Deficiency Waiver releasing the seller of any liability of that happening after the sale. Is this deficiency waiver granted in all cases? No. Is it granted in the majority of cases? I think it depends on who you talk to. My experience in talking to Realtors, a bit of a guess is 50 percent of the time. In talking with my short sale specialist company that I work through, I've heard them say about 70 percent of the time they are able to get a "Deficiency Waiver".
I've included a video where you can hear the actual Utah State of Realtors video featuring Deficiency Rights.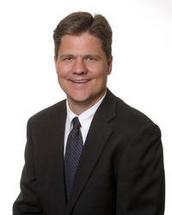 Bottom line, if you want at least some chance of getting that waiver, consult with me and my short sale company that handles them to hear for yourself what they say they typically are able to do. Be informed here however, that there is no guarantee in getting a St George short sale deficiency waiver and rights. But with short sales there are never any guarantees, just a lot of hope and some established systems.
St George Short Sales
St George Distressed Properties 101
Sell My Home St George Short Sale
IMPORTANT NOTICE:
HomeSmart Advantage is not associated with the government, and our service is not approved by the government or your lender. Even if you accept this offer and use our service, your lender may not agree to change your loan. If you stop paying your mortgage, you could lose your home and damage your credit rating.