Specialized Washington County Schools Report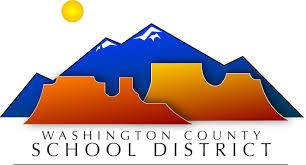 Thanks for signing up for this report. I wanted to be able to speak "off the record" with what I think are the better schools around here based off, I confess, mostly subjective information and personal experiences.
However, some information I received while interviewing a high ranking school official that is involved directly in the district and in the manner of hiring and transferring and shifting around talent in the school district. It helps, when you were able to be the REALTOR® who helped him find his home for his family. Based off talking to him, he said they have been known to shift around the talent to try and make all the schools on par with each other. This is the first little detail I thought was significant for what really bodes well for many of the schools being known as positive.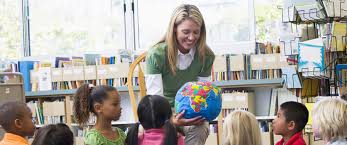 In other words, they are all good or above average in many areas that count. I have noticed in looking at test scores that the more rural you go, the test scores tend to be slightly lower. On the whole, most schools test better than the national average with some doing quite a bit above.
I noticed that this official was looking in the Snow Canyon school district for his daughter because he wanted her to be able to pick up a second language at an early age, transitioning from elementary to intermediate. I remember him saying that not all the schools had this early emphasis on a second language and that we were looking at some homes over there for that reason. We did not settle to that area, so it must not have been a 'do or die' situation when he kind of did what he said, that it would not matter too much where you settled.
That said I can take some note and exceptions; first, from noticing some things regarding real estate. One thing I've noticed that seems to stack up from reports I've heard is that the Snow Canyon schools appear to have a low rate of turn over, meaning I subjectively have noticed less homes for sale in the Santa Clara area that resale like the average homes.
Second note of exception comes from my own family experience. Not just from personal experience, but I also know that the Desert Hills schools are talked about as being exceptional. I can speak to that from a personal standpoint because I have several children in this school system on this south to south east part of town. I have kids in the following age brackets: 16, 14, 12, 10, and 6 years of age.
From what I've noticed, say like in the Bloomington Hills Elementary is that the teachers, while being quite versed and able with curriculum designed to bring them up doing well on tests, that they are all still primarily very personable and focused on loving the kids as well. These teachers, many of them cry on orientation on how much they love "our kids". There is a sense that they tag team them, meaning they know who they are as individuals and if there are any family members, they tend to connect with parents regarding your individual children and in getting to know the family. The principal was so good that the school was becoming so well known that they moved him to a school that needed a shot in arm. I do not know which school. But still the good teachers remain and it is strong on the children.

Sunrise Ridge Intermediate is part of where kids attend when attending the Bloomington Hills area schools. Many of these children floating up to this school, have some of the highest overall test scores of intermediate schools and it is a newer school and there is sense of both proficiency and cordial friendships being had among these children. Social classes, like band & choir and other refinement or parent involving classes receive proper attention. I'm not one of those parents that wants academics placed above the type of people you hope they are becoming- the business of loving and shaping character being the better part of the education. The fact that there is better academics flowing out out of this, as a natural by product, you somehow get a sense of this is "exactly how it is supposed to be". This is how I feel about the entire Washington County school district here, and more especially the Desert Hills area schools.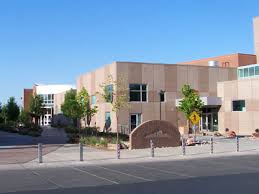 One will ask how can I generalize to the rest of the schools? Well, I've worked personally with the youth in my church whom have gone to other schools and high schools to include Pine Valley High School and Dixie High School.

Having attended events at both schools and knowing personally through Scouting and weekly activities with these youth, I had a feel for both the caliber of young people as well as their reports about taking care of each other in the hallways and at school and in the general lack of bullying and the good toleration they report for each other. One of my web developers, teaches computers there at Pine Valley. Sporting events are exciting and I have six neighbors who are teachers in these different schools and three of which participate in coaching a myriad of sports, two of them with the girls. I also get a sense from reports from other Realtors in the community as well as clients, buyers, who are trying to relocate in town to a particular school as the only criteria. I remember on such one in the Red Cliffs area, which is just down east and south down from the mall. I have an overall sense that you cannot go too wrong generally speaking.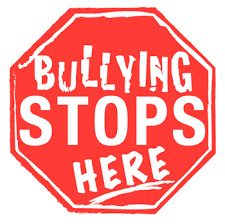 My children, two now, who will have gone through Sun Rise Ridge, report no bullying that they know of. I've asked all my children on occasion if they've ever had to worry about and they always say no. I'm surprised because I had to put up with it through these grades.
So, you know I've asked enough to be surprised at how good the kids seem to be in their respect for each other. I also have known of a teacher at Sunrise Ridge whose actively worked on the issue of bullying when he detected it. I've been impressed with how many of the teachers are of such a caliber to be poised to think through problems and address issues. Sunrise Ridge has these huge soccer fields next to it that I know my kids have played on and the whole layout is a secluded respite secluded in a newer development area.
Next, Bloomington Hills Middle, seems to be a school that has some great teachers too. The drop off and pick up, in driving kids in and out has been fluid with tennis courts and field and track bordering them from the Desert Hills high school. I believe I have a video of this area. I've noticed an emphasis next door to some seminary training from the local LDS children where one of the classes that many of them take is religion. This population base seems to help provide a solid social environment focused on positive values free of gangs and other less desirous elements. When following my son through the halls one day I was impressed at the brake on how social the kids were with each other. I do know this from a personal note, that the teachers and staff noticed my special needs child and encouraged the best out of him as he obtained the "Heart of Thunder" award at the end of the year his last year there! He tested out of all his remedial help classes which they say is a rare thing to happen! I think my son was really inspired by a math teacher. Tracking and paying attention is hard to do for kids anyway, but somehow my son really caught the spirit of learning, right about this time and I have to give the credit there to those teachers involved in his life at that time. You do get a sense that the teachers and school officials care as well.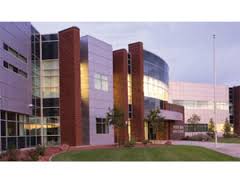 Just next door to the middle school is the new high school- Desert High. I am familiar with this school through picking up and dropping my son off from basketball, from one son actually attending there, from several performing events being housed in the newer performing arts auditorium or stadium seating. The newness of the school gives it a cleaner feel. You can see how kids dress, comely and modest, that an emphasis on values has been instilled in these kids from before. As such, again my oldest son reports not having been harangued like I was when growing up. I'm particularly impressed seeing how I care that he is able to socialize and gain friends and aspirations there. I think this has really shown in his behavior and I consider it a by product once again of a good education to be had at Desert Hills High. I have heard that performance on test scores just gets better and more improved as teachers pick up on patterns of implementing better teaching as a basis for keeping up to those levels at which many of these kids to aspire. I've heard from others, that Desert Hills High is on a high profile as far as high schools go, as a very desirable school area, to be able to attend.
OK, this has been my best toward a specialized school report.
I now include for your attention, cooperation with resources, links and testimonies and the likes, to be had here: St George Schools.
What I've lacked in objectivity is going to be at the above link; just about every link in "whoville" that I could come up with. Enjoy!