Homes for Sale in Washington Fields
Washington Fields is a very prominent area running east of St George across the Virgin River. The reason for its prominence is that the lots are often larger than in most of the Greater St George area. This often appeals to the California or out of town buyer that may be looking for a little more lot space. Read More
Bloomington Homes for Sale
September 22, 2023
---
Washington Fields Homes for Sale
Bordering as part and one of the same communities running together is Washington to its north and St George to its East. These two cities are located along I-15 freeway as it runs north east through both towns.
Washington Fields Real Estate area
Another Washington Fields Reference Map - Washington Fields Boundaries Seen in Yellow Outline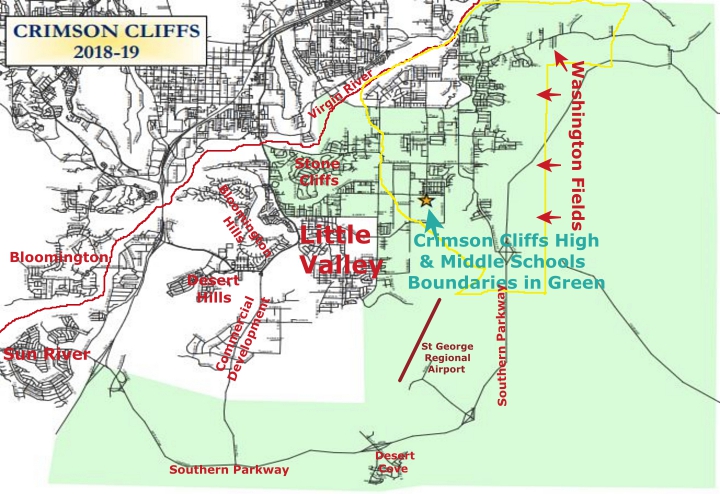 Washington Fields Schools
St George Academy
Horizon Elementary School
George Washington Academy
Crimson Cliffs High School - Homes for Sale Search Area (New in 2019 - Boundaries in green in the map above)
Crimson Cliffs Middle School (New in 2018 - Boundaries in green in the map above)
Washington Fields Market Statistics
Please feel free to have us do a custom report for you. This market report consists of Sold and Active listing activity for the last 3-4 years [broken out in monthly bars] in one easy to read bar graph. It will tell the current [up against past] Inventory Level and Absorption Rate (how many months it will take for the current Actives to sell if no new ones come onto the market).
Washington Fields Neighborhood Real Estate Statistics (Zip Code Area 84780):
Neighborhoods Near Washington Fields