Homes for Sale in Washington
Going north on I-15 when passing through St George, immediately north you almost seamlessly transition into the homes of Washington Utah with the newer Green Springs development on your left or west side and the older more familiar downtown area homes on the east side of I-15. Read More

Homes for Sale in Washington Utah Neigbhorhoods
ALL the Homes for Sale in Washington Utah
December 5, 2023
Washington Homes for Sale
Most of the new construction for Washington Utah has been taking place out in a place called Washington Fields. Continual construction is the scene with new homes being finished all the time. Property values are consistent with St. George and growing. Of particular interest to many who have had to get on a waiting list is Coral Canyon. Coral Canyon is east off Interstate 15 on to State Route 9 that goes to Hurricane and Zion Park.
New Homes for Sale in Washington Utah
Another note worthy up and coming area for real estate development is the space between Washington city and Coral Canyon. A new freeway exit 13 and over-pass is already in place with many new developments going in along that Washington Parkway.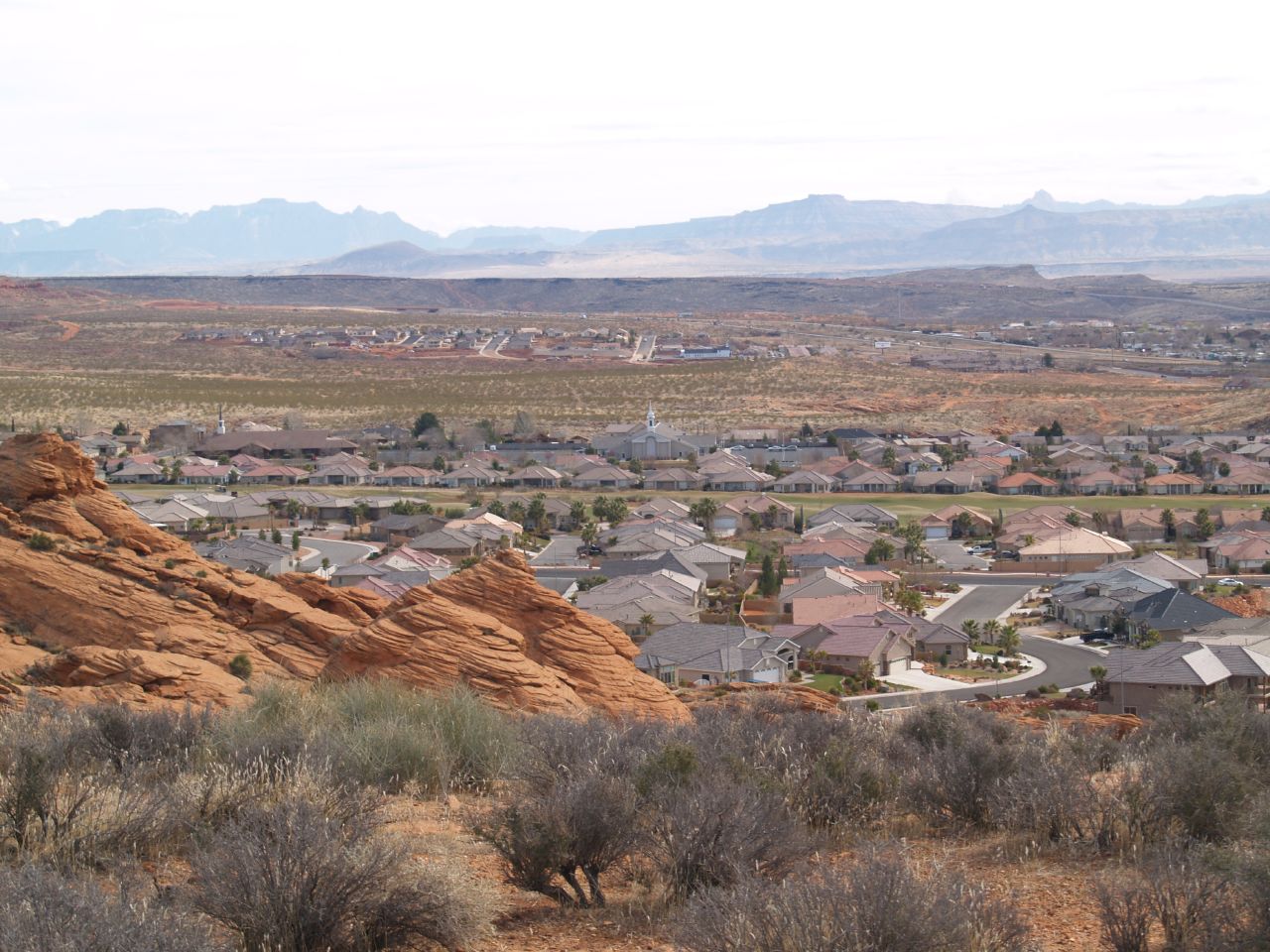 Washington Neighborhoods & Subdivisions
New Homes in Washington Fields
Washington Market Statistics
Please feel free to have us do a custom report for you. This market report consists of Sold and Active listing activity for the last 3-4 years [broken out in monthly bars] in one easy to read bar graph. It will tell the current [up against past] Inventory Level and Absorption Rate (how many months it will take for the current Actives to sell if no new ones come onto the market).